Happy Maniac Monday Jaderbugs! It's a good ole Monday and I am super excited to share this craft with you. The first time I saw it, it reminded me of fish scales. I guess because it sorta has that texture to it. I LOVE LOVE LOVE texture. I still can't believe all of the things you can do with a lil tissue paper. I mean, it's not JUST for stuffing a bag with! It's truly amazing!
Tools And Materials
Tissue-paper disks in assorted colors
Double-sided tape
14-, 16-, or 18-inch-diameter paper lanterns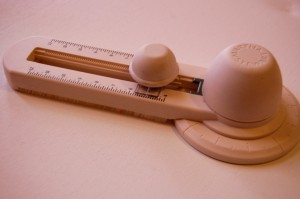 I used the Martha Stewart Large Circle Cutter.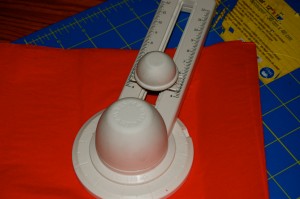 Place your tissue paper down on your protected surface and turn that baby! Remember not to go too fast because you are dealing with very thin paper and it can tear very easily.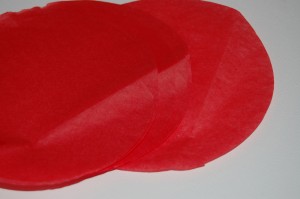 This is what your circles should look like! OR you can get Tissue-paper circles, 5 inches, in Pastel and Primary, $6 for 480; hyglossproducts.com. This might make your life easier!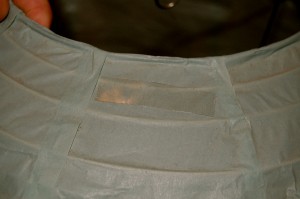 Take your double stick tape and place a little piece on your lantern. Wire-frame spherical paper lanterns, from $3.25 each; pearlriver.com.
Starting at the bottom of the lantern, use small squares of tape to begin attaching tissue-paper disks around the hole, overlapping them. Working toward the top, continue sticking and overlapping disks to cover the lantern.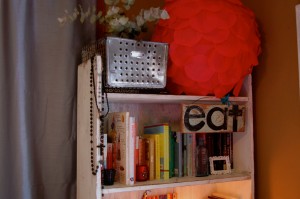 I hope this big red ball makes you smile from ear to ear. I mean, I can do this for every single holiday and it's totally affordable.
Just in case you are not aware of my countdown I am doing right now you can click 
HER

E
 to read all about it!!!
Make sure you click on the Martha countdown tab on my blog to see the crafts I have already done!
AND IF YOU DECIDE TO DO ANY OF THE CRAFTS, SHOOT ME AN EMAIL AND I WILL ATTACH  IT TO THE POST WITH A LINK THAT GOES STRAIT TO YOUR BLOG!  IF YOU DON'T HAVE A BLOG JUST EMAIL IT TO ME AND I WILL PUT IT UP!!!!
&copy Copyright
jaderbombllc
, All rights Reserved. Written For:
JADERBOMB