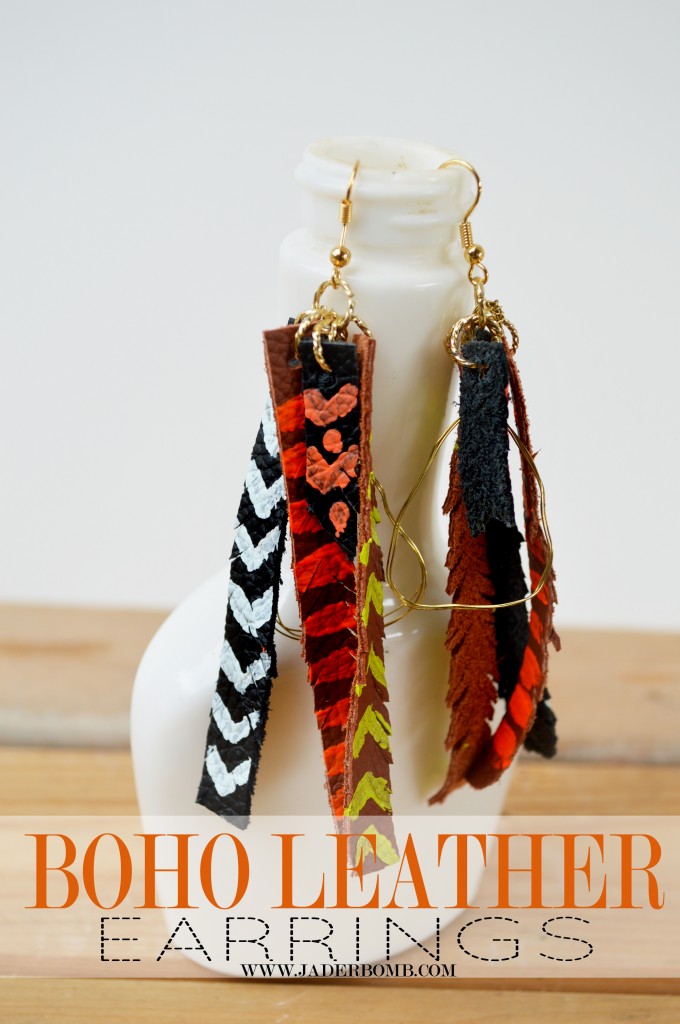 Leather BOHO is what's kicking in my kitchen.  This tutorial on how to make jewelry will come in very handy if you are looking to turn boring leather into magical strips of magic. So I needed some new earrings for my recent trip to HOTLANTA a.k.a. ATLANTA. Being I am a top notch crafter I couldn't spend a dime on earrings that someone in China made so I started diggin. Alas I found my huge pile of old leather. I knew my hoarding tendencies would come in handy one day. Thank goodness I am an organized hoarder otherwise I would not have found this leather. I think they were a hit because for one, nobody else had them on. Let's get started!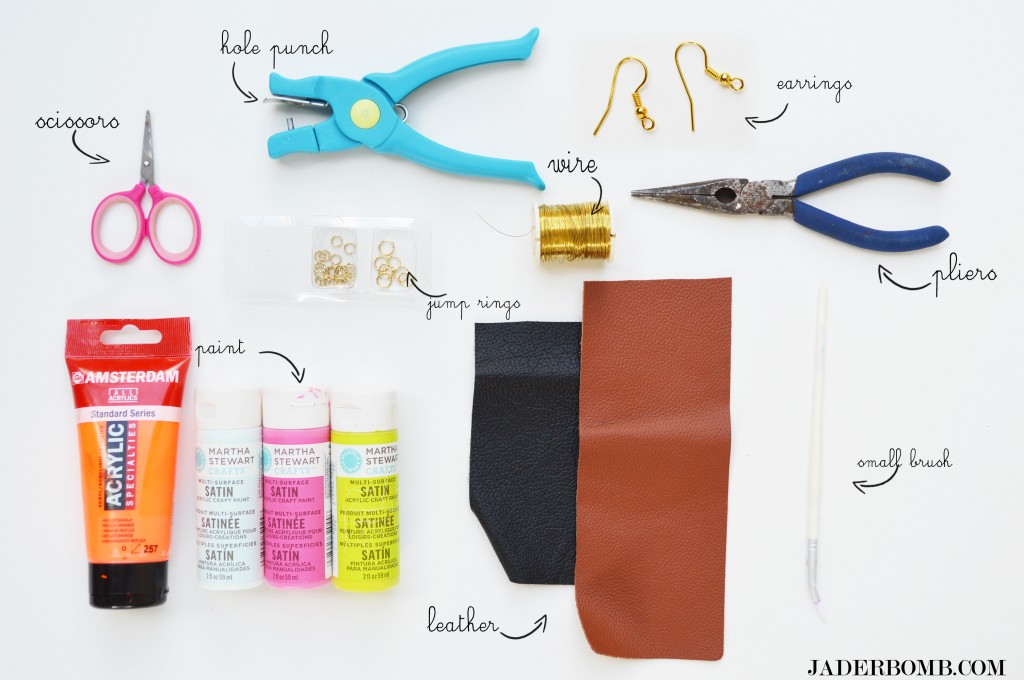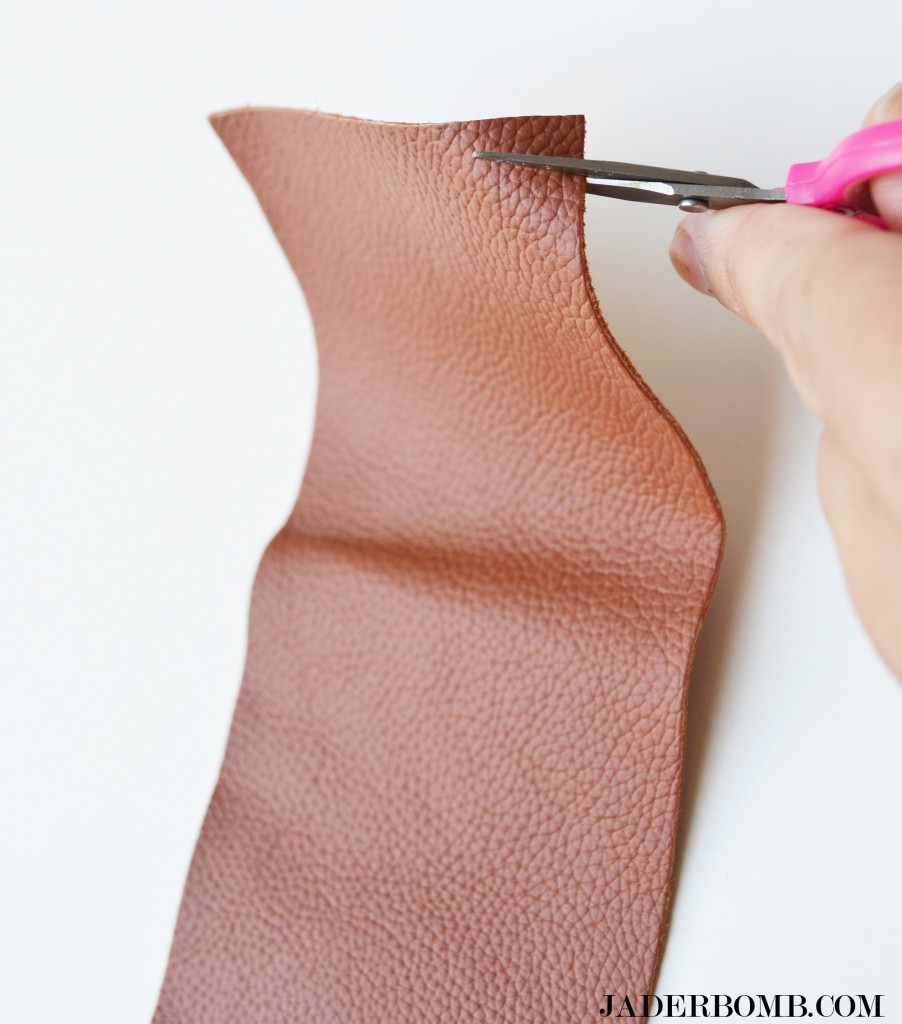 I started by cutting a few strips of leather from the large strip. You can use any scissors you have on hand but I recommend using fabric scissors.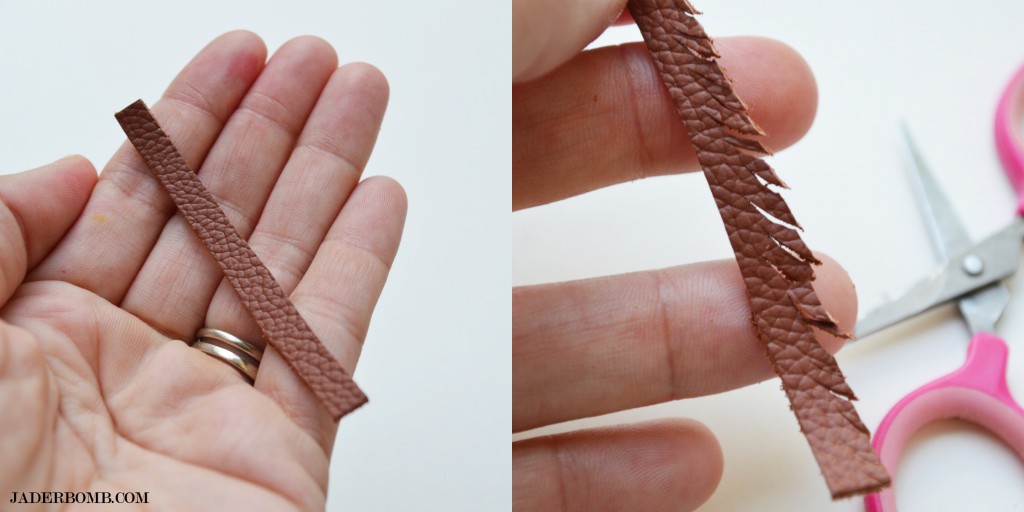 Once you have your strip of leather cut cut little slits on one side or both to created a frayed look. If you do both sides it will look like a feather.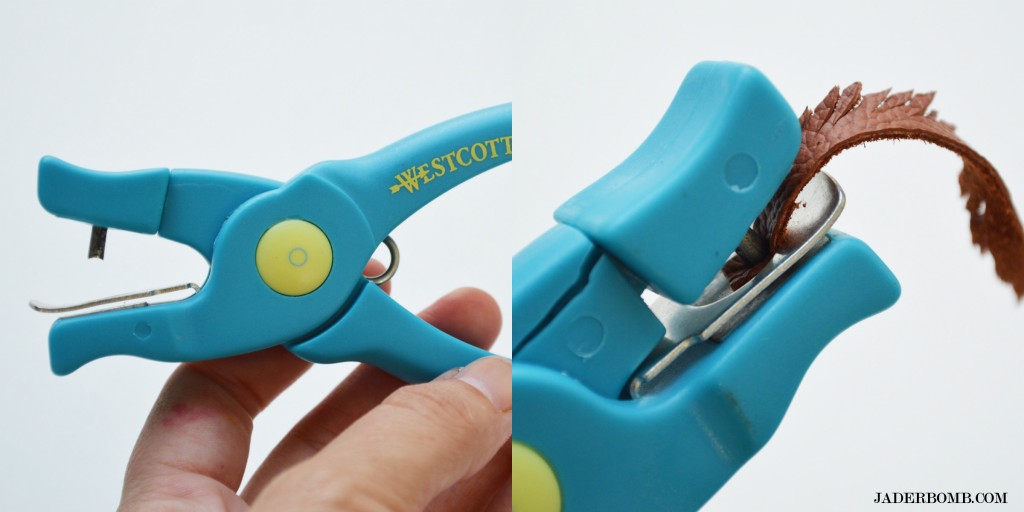 You can use a tool like this to put a hole on the top of the leather or you can carefully poke a hole with a pair of scissors.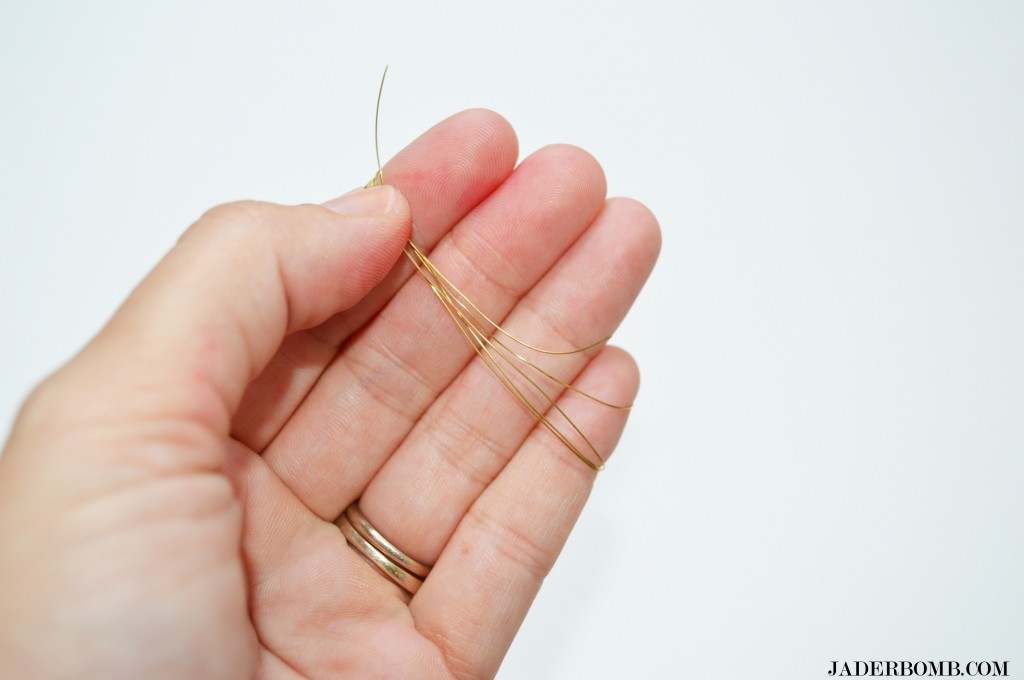 Get your wire and wrap it around your hand. I did not count how many times I went around my hand. Obviously the more you put the thicker the wire will look. I actually like a thick look.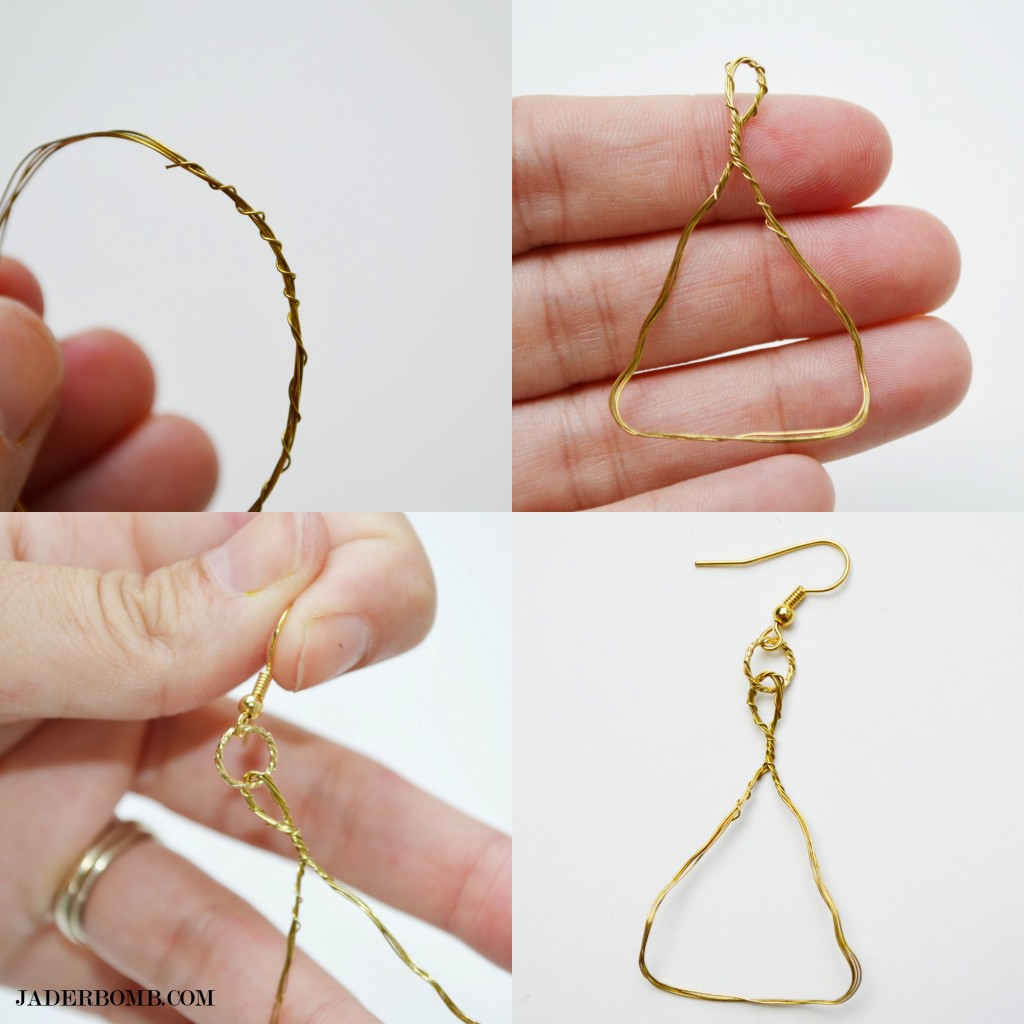 When you are done take the two ends of the wire and wrap around the rest of wire. Because the wire is pliable you can shape then entire circle into a triangle. Once you do this twist the top a little leaving a loop on the very end. Put a jump ring through the loop of triangle and slip it through the hole on the earring. We have just created a fun geometrical shape that will rock out our earlobes!
I wanted some fun funky shades so I went with NEON. I painted stripes and chevron patterns on each strip. Voila! Once you are done and they are dry you will put a jump ring in each leather hole that we punched and connect them to the jump ring at the very top. If you need to look at the picture that might help understand what I mean. So, technically we will have all of our strip so leather and the geometric shape hanging from the main jump ring on top.
I am very happy with they way they came out if  I must say so myself. They are sorta rugged, boho, chic, and classy all in one. I think the thing I love the most is that you can paint them with any shade and you can put as much leather to bring out your true fun style. Be creative y'all cause how else will we enjoy our life!
BIG HUGE GLITTERY HUGS FROM ME TO YOU – JADE
P.S. Check out what else I made with leather!
&copy Copyright
jaderbombllc
, All rights Reserved. Written For:
JADERBOMB