It's FOODIE FRIDAY! We are cooking grilled peaches and they are yummy and addicting. It's weird because they might not look the greatest but your belly will be doing cartwheels for sure.
The other night I went to the grocery store and they had a huge section of fresh peaches. No, they were not on sale. Yes, I bought way to many. What can I say I am a sucker for fresh fruit. I am a dork because anytime I cook with fruit I think about the person that picked it and if they would like my recipe. They probably don't want a peach near their mouth.
What I love about this recipe is how simple it is. You can pop a brewsky and by the time you are done drinking it they will be ready to eat. I guess that say's a lot about how fast I drink?!?! When my peaches were ready I put a little strawberry blue bell on top.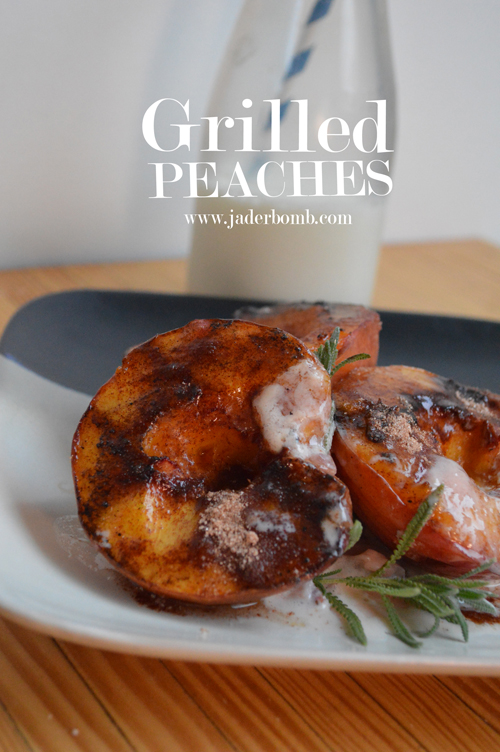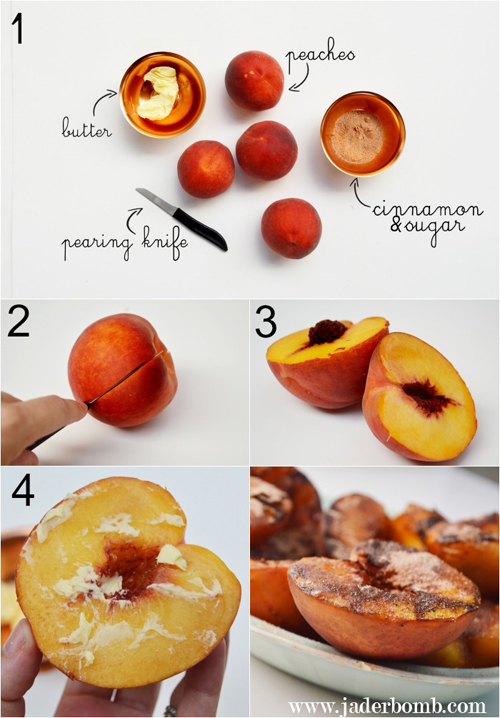 Ingredients
PEACHES
BUTTER
CINNAMON
SUGAR
ICE CREAM (OPTIONAL)
Instructions
Turn your grill on low/med
Wash your peaches
Cut them in half
Take the pit's out
Put a little butter on the flat part of the peach halves, or LOT'S of BUTTER!
Place the peaches flat side down on the grill
Leave them for about 3-4 minutes, you want grill marks on them
Grab spatula to take them off of the grill
Sprinkle them with cinnamon & sugar
NOW EAT!
They are good when they are a little crispy
http://jaderbomb.com/2013/09/13/grilled-peaches/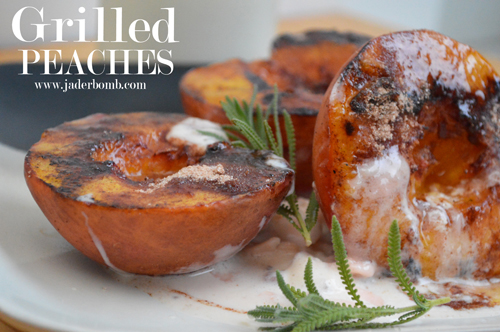 Here is a fun video that I made incase you are visual person like myself. This was a fun recipe and I can't wait to show you next weeks recipe! Check out my food and dessert recipes. I don't recommend viewing if you are hungry. Happy FRIDAY!
Make sure to come back tom to see what I did with this table. Come stalk me on Facebook, Twitter,Pinterest, or Instagram!
HUGE LOVE AND GLITTERY HUGS,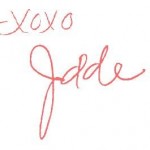 &copy Copyright
jaderbombllc
, All rights Reserved. Written For:
JADERBOMB