DYE to DIY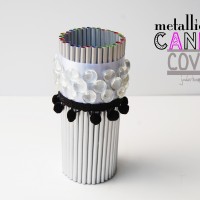 08/27/2012
Metallic Straw Candle Cover- tutorial
So, I am not sure if I should say "good night" or "good morning" to ya. It's 1 in the morning and I am up wide the scrap awake. Really Jade, scrap?  I think it might have a little to
DYE to DIY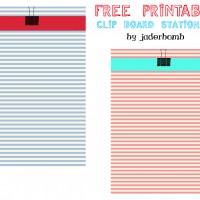 08/23/2012
Free Printable: Striped Clip Board Stationery
Happy Thankful Thursday! *stationery Quote of the day: SINCE THE HOUSE IS ON FIRE LET US WARM OURSELVES (comes from my little daily desk calendar with daily quotes) Sometimes I have a hard time "relating" to them, haha. I had
DYE to DIY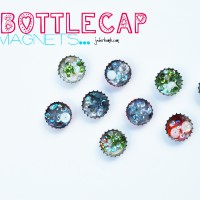 08/22/2012
How to make {Sequin Bottlecap Magnets}
{seriously} These are so flippin cute! Happy 2's day Jaderbugs! I hope everyone is having a day full of love and laughter! If I haven't told you lately, I am so glad you come visit me everyday. It really makes
DYE to DIY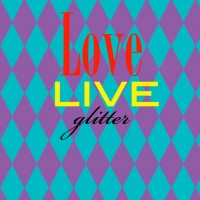 08/21/2012
Free Printable: Love Live Glitter
FREE FOR NON COMMERCIAL USE ONLY. FOR PERSONAL USE ONLY If you want you can also right click on the image and save it to your desktop. (Click below for the PDF)  liveloveglitter8x10 liveloveglitter5x7 Happy Tuesday Jaderbugs! I made this
DYE to DIY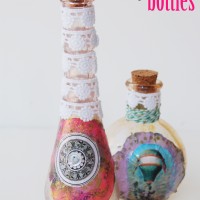 08/20/2012
How To Make Beautiful Vintage Bottles – Tutorial
Happy Monday! Today will be all about Beautiful Vintage Bottles! I hope you had a great weekend! Sometimes the weekends go by so quickly, don't they? Hopefully you have ton's of glass bottles hanging around because this craft is addicting. There
DYE to DIY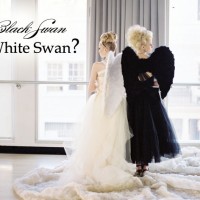 08/18/2012
She is…black swan
Happy Saturday Jaderbugs! Ran across this video I made of me and seester a while back. I am working on a fun post which MAY be up later. Hope everyone is having a great day! Here are some fun
DYE to DIY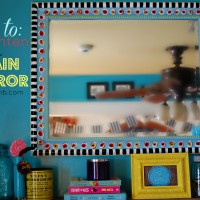 08/16/2012
TRANSFORM YOUR MIRROR
(p.s. before you read this. I wrote it last night, but fell asleep typing) Happy hump day Jaderbugs. I always feel weird saying that but I also can't help it. Right?! This post is gonna be sorta short and sweet
DYE to DIY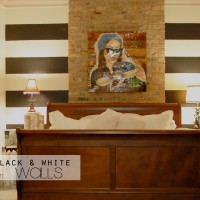 08/13/2012
How to paint stripes on walls {tutorial}
Happy Monday Funday Jaderbugs! I know. You are probably wondering how is it even possible to be so excited at the beginning of each blog post. Is it real? Am I REALLY that excited to write this post for you. YES!
DYE to DIY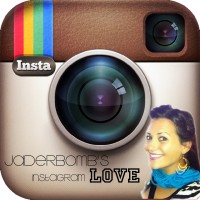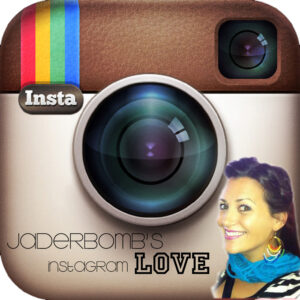 08/11/2012
My weekly instagram…BlogHer12
Happy Saturday Jaderbugs! I know I mentioned in a previous post that I was gonna share everything that happened at BlogHer12. I still am. Don't let this little instagram video fool ya. I have TON'S of pictures that I took
DYE to DIY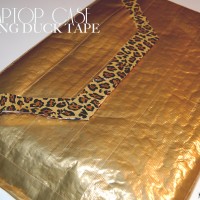 08/10/2012
DUCK TAPE laptop bag
Ole HAPPY FRIDAY Jaderbugs! Last week before I went to New York I ran across this fabulous gold duck tape in Target. Have you ever seen the isle in Target with all of the duck tape? I promise the little
DYE to DIY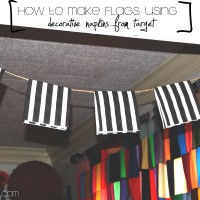 08/08/2012
How to make FLAGS using napkins from TARGET!!!
Happy Tuesday Jaderbugs! I know, I have totally been MIA for the last couple of days. Your thinking " what happened to jaderbomb", "is she still blogging"… You know I couldn't EVER stop blogging. Plus I love you too much.