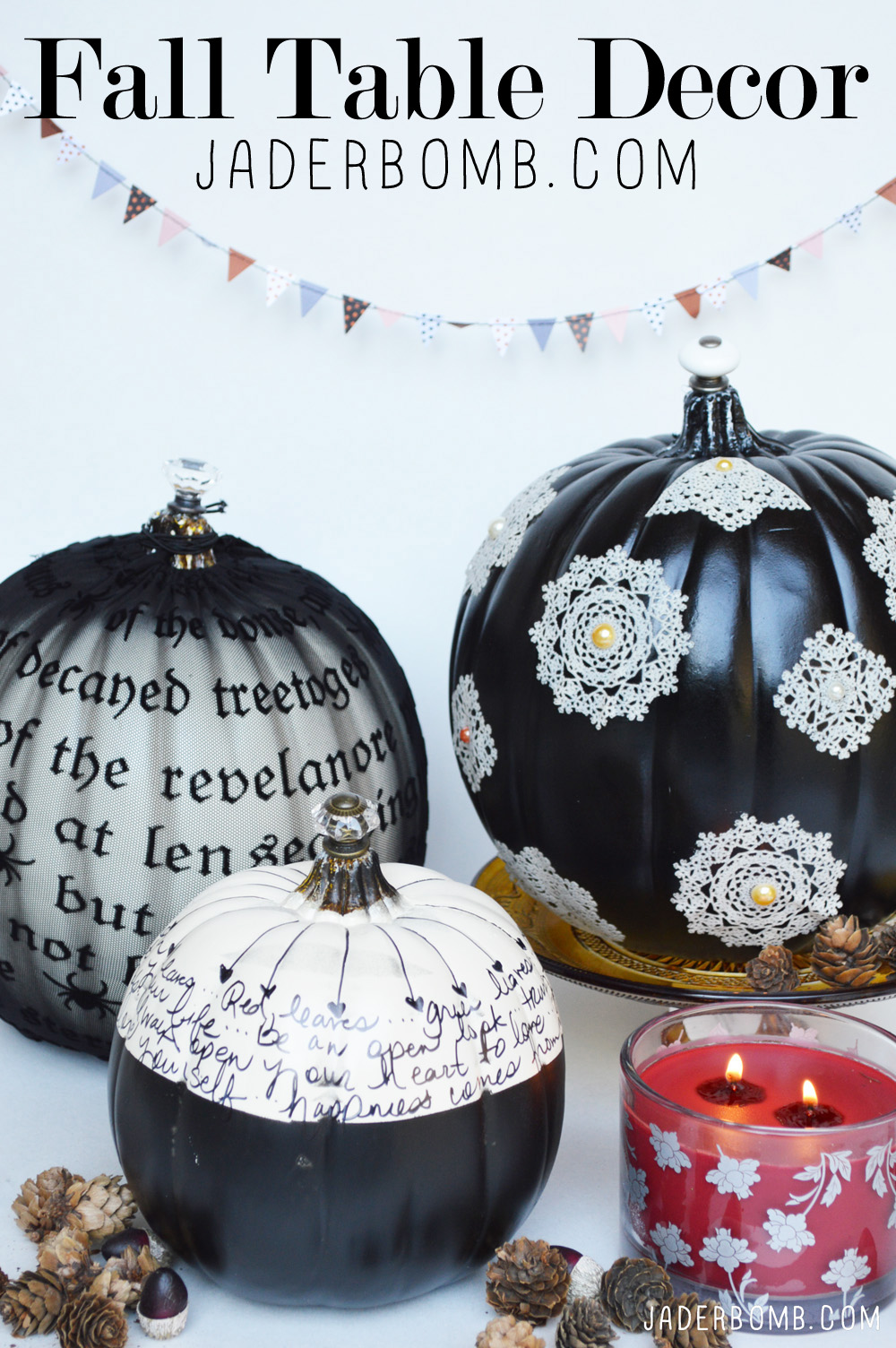 This month's theme for Michaels Makers is Fall Home Decor. Fall is my favorite because the weather is changing, the leaves on the trees are changing, even food tastes better. Today I will show you how to dress up your table with a punch of Fall, surely this will make all of your guests excited! All of the materials I am using today come from Michaels. I hope you enjoy it!
YOU WILL NEED: GLASS PLATTER | SHARPIE | PAPER FLAGS (OPTIONAL) | TIM HOLTZ KNOBS | CHALK BOARD SPRAY PAINT | LACE ADHESIVE STICKERS | E6000 | TAPE | MARTHA STEWART PUMPKIN SLEEVES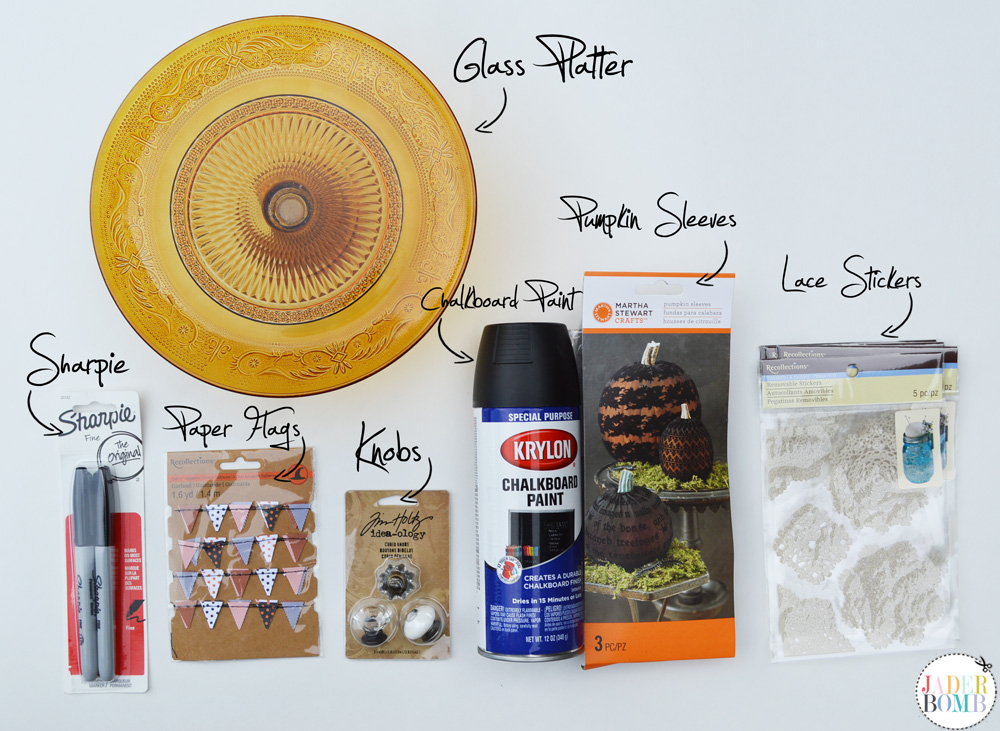 These pumpkins come in different colors so you don't have to spend time painting them, my kinda pumpkin. They are on sale right now at Michaels so go grab a few. You can do so many different things with these pumpkins. The best part of these pumpkins is they will never rot! So you can bedazzle your hearts away and save them for next year.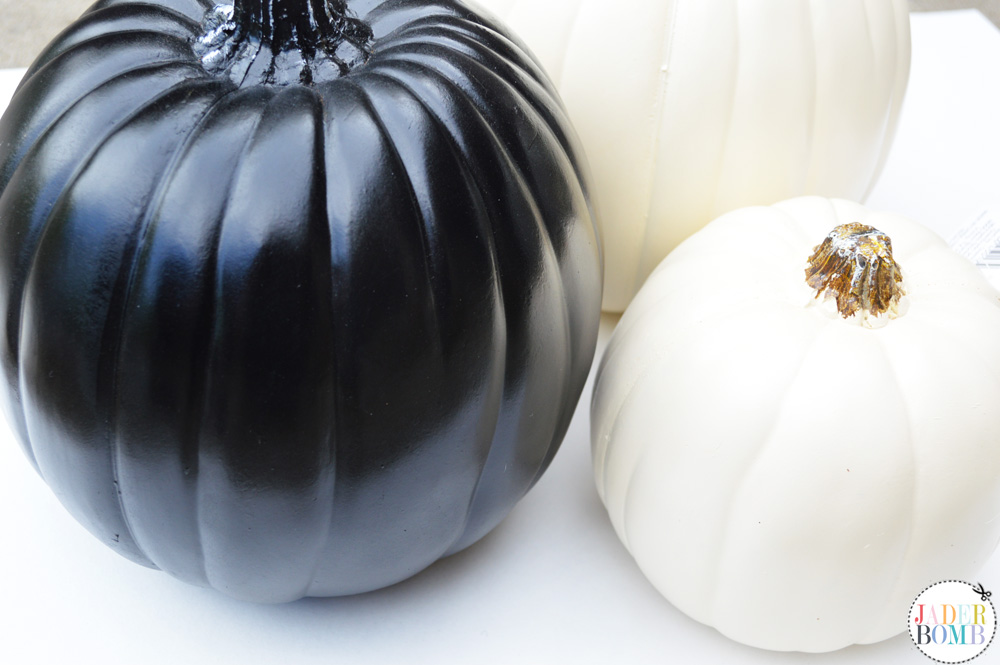 These Martha Stewart pumpkin sleeves are phenomenal. They are made from a stretchy mesh material that can cover a pumpkin in no time. The best part is you can take the sleeve off when you get tired of it, leaving you with a blank canvas!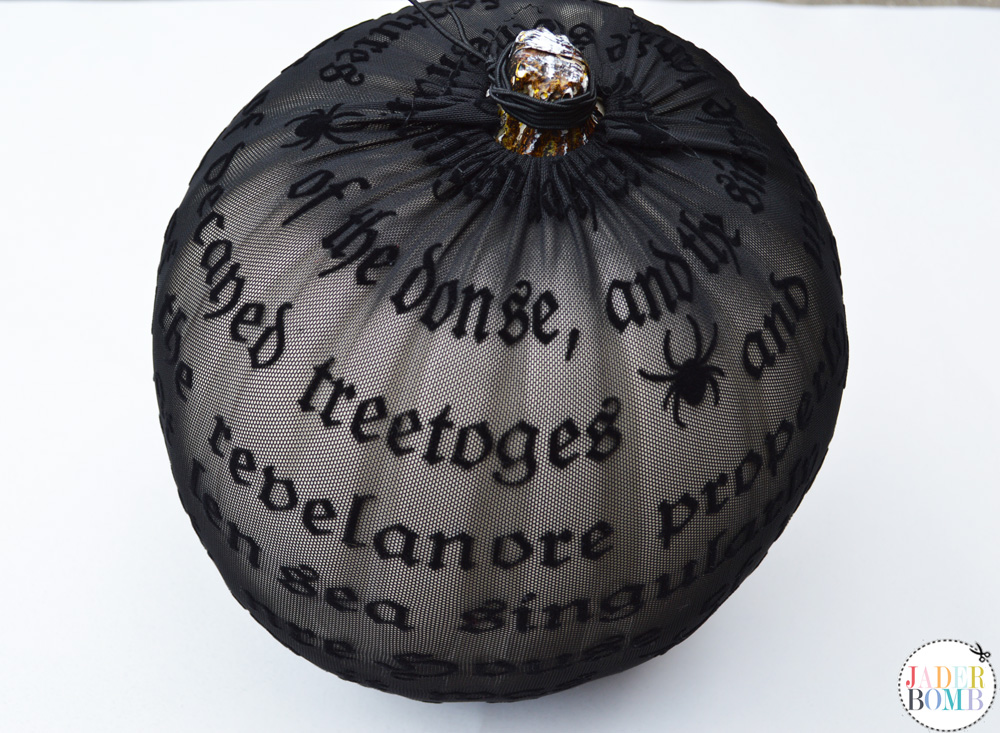 I love the lace design on this pumpkin sleeve.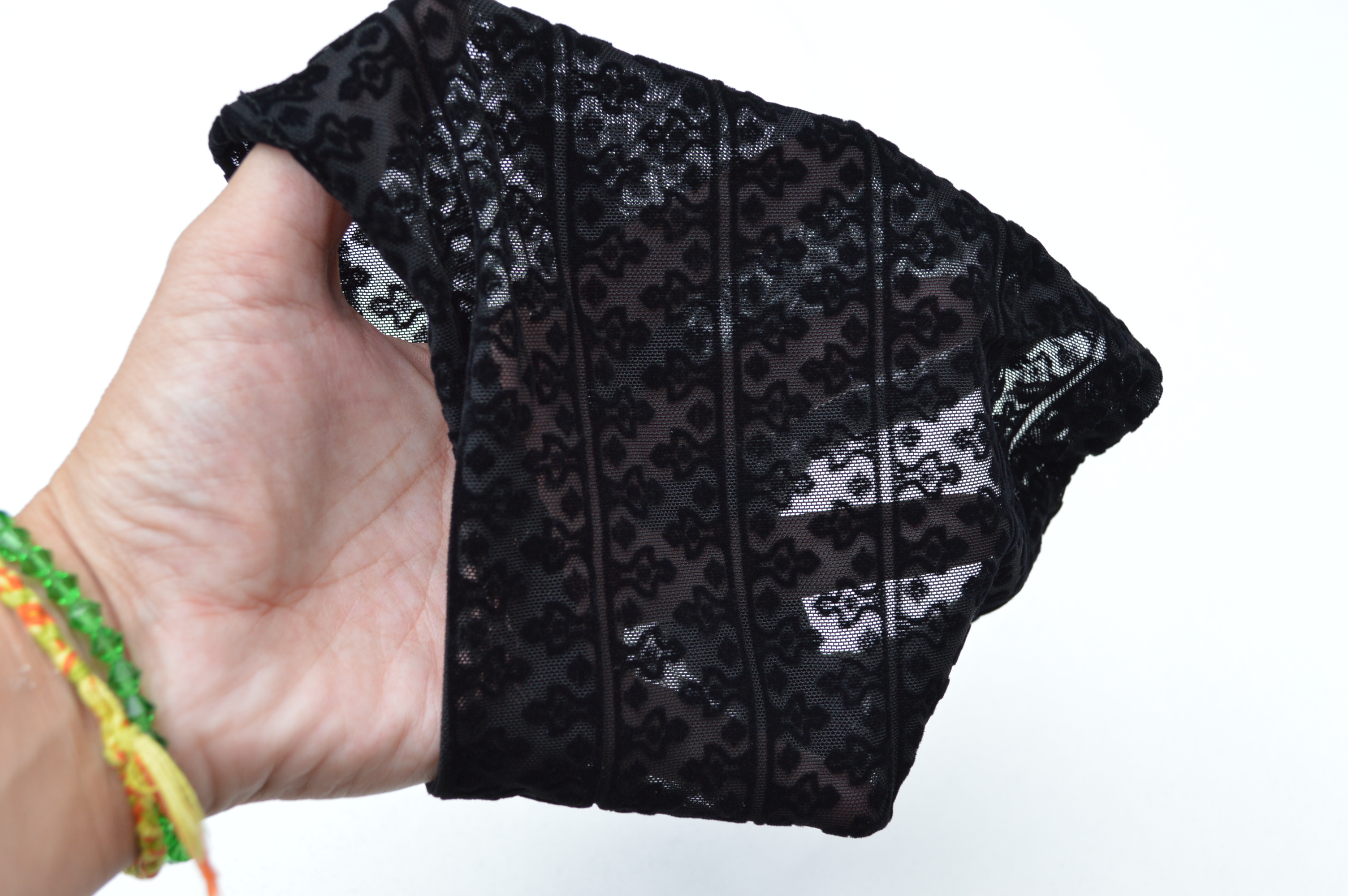 To make our chalkboard pumpkin, tape off the top part of your pumpkin. I am using tape from Martha Stewarts line.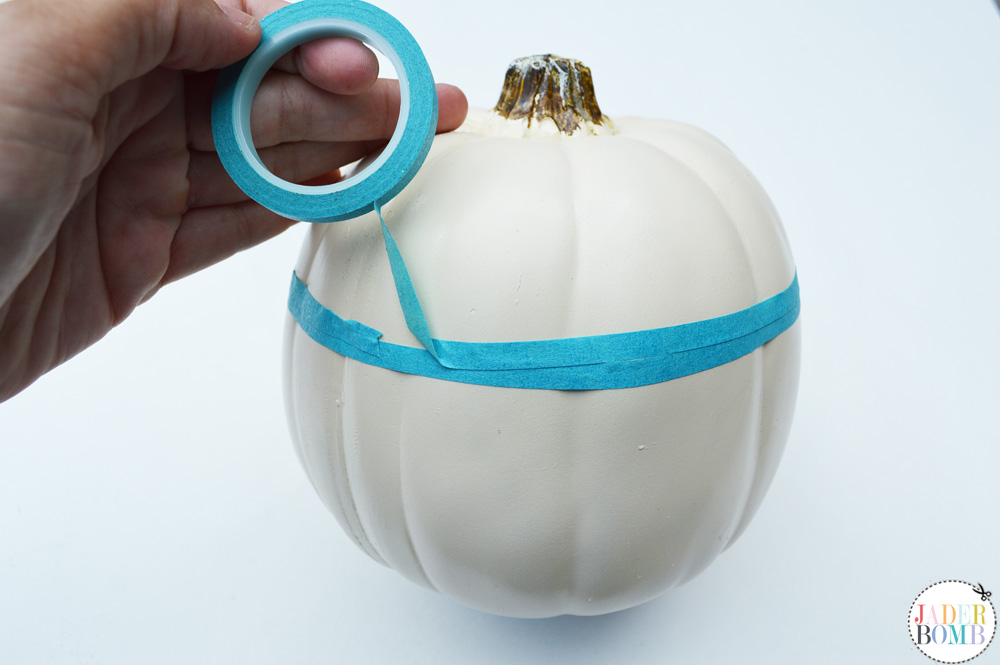 Once you have it taped off you can spray paint the bottom portion of your pumpkin with chalk board spray. Make sure you do this in a well ventilated spot.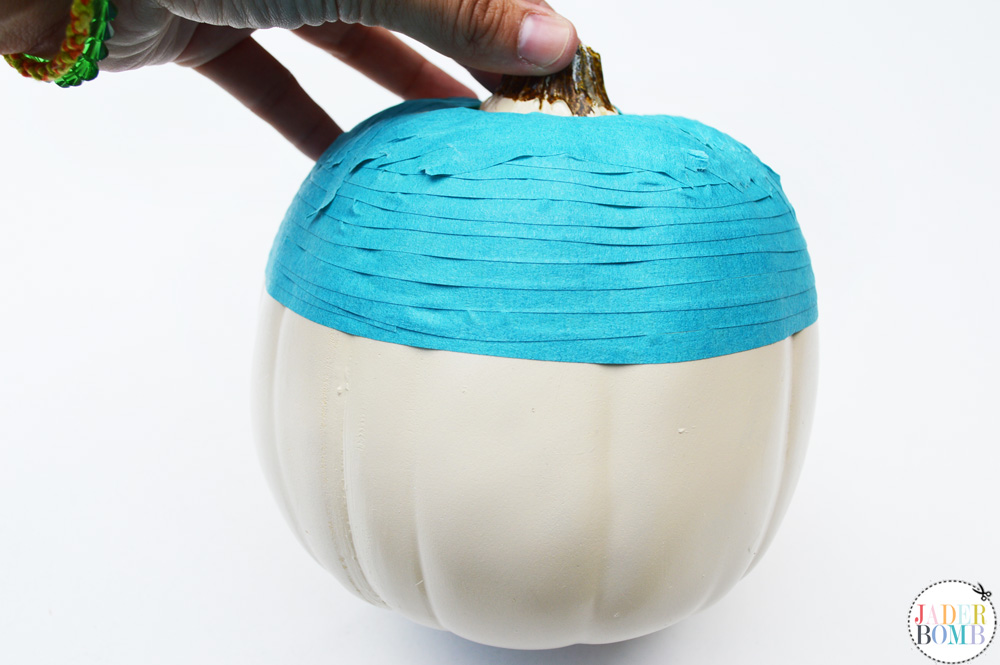 Add some E-6000 to the top of your pumpkin and place the knob on the top of it. This will make your pumpkin look a very classy.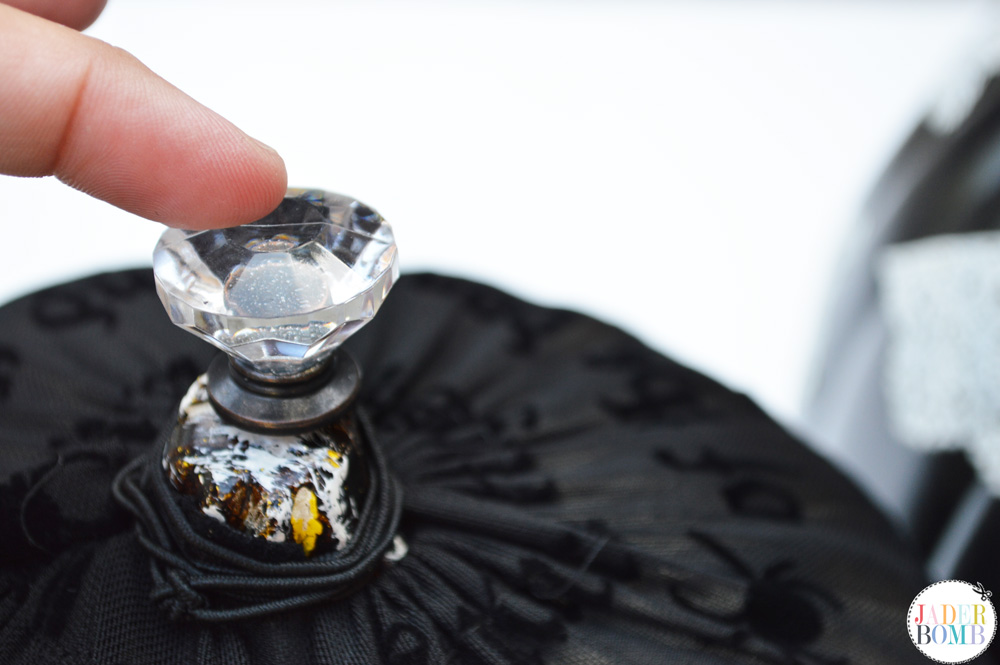 On one of your plain pumpkins we will apply these lace removable stickers to them. It adds a pop of class to them.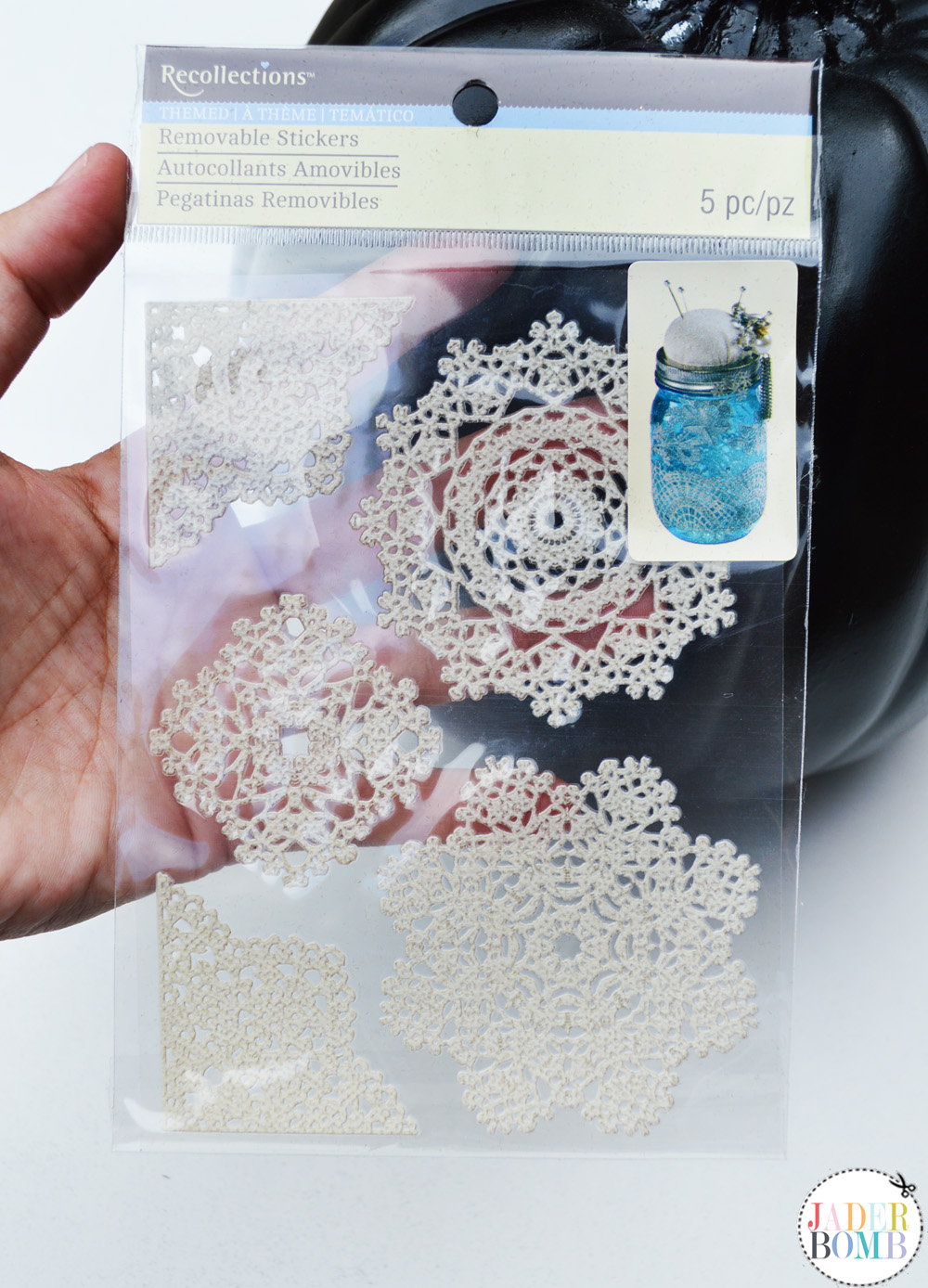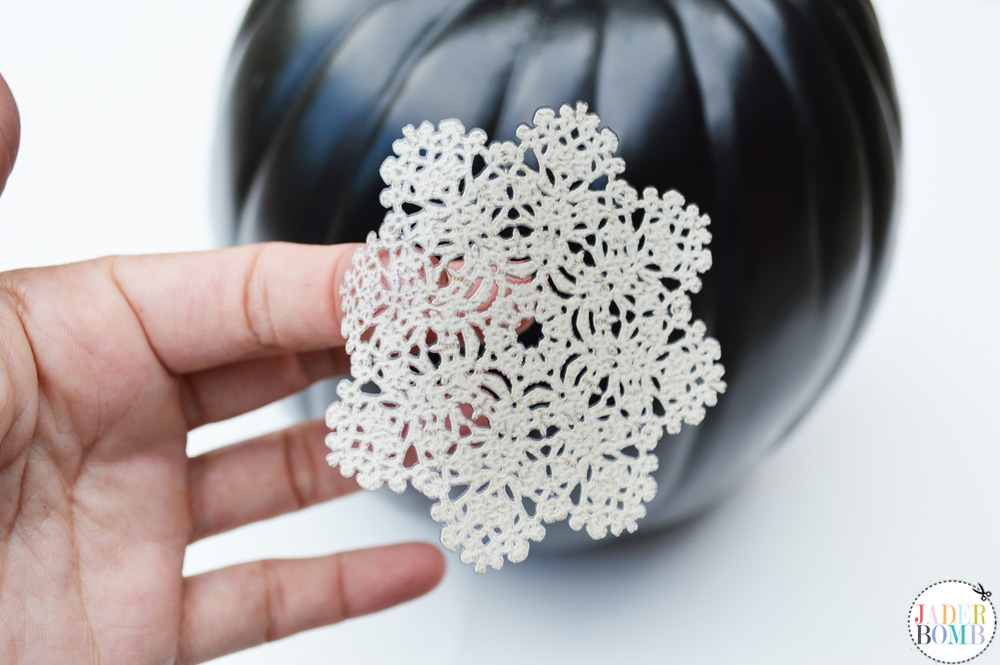 I am placing these adhesive dots on top of each lace sticker. The great thing is you can purchase these in multiple colors. Did I mention this whole sheet is only $1.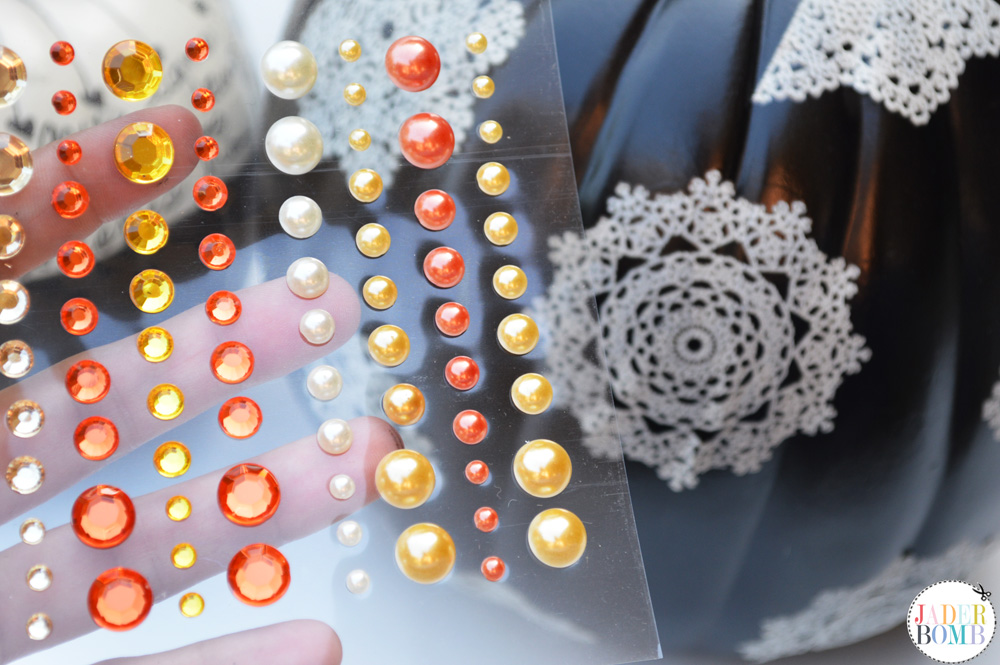 On your chalkboard pumpkin, grab your Sharpie and write whatever inspires you on the top portion. This is a great time to grab your favorite quote or poem. Don't forget to grab some chalk for the bottom part.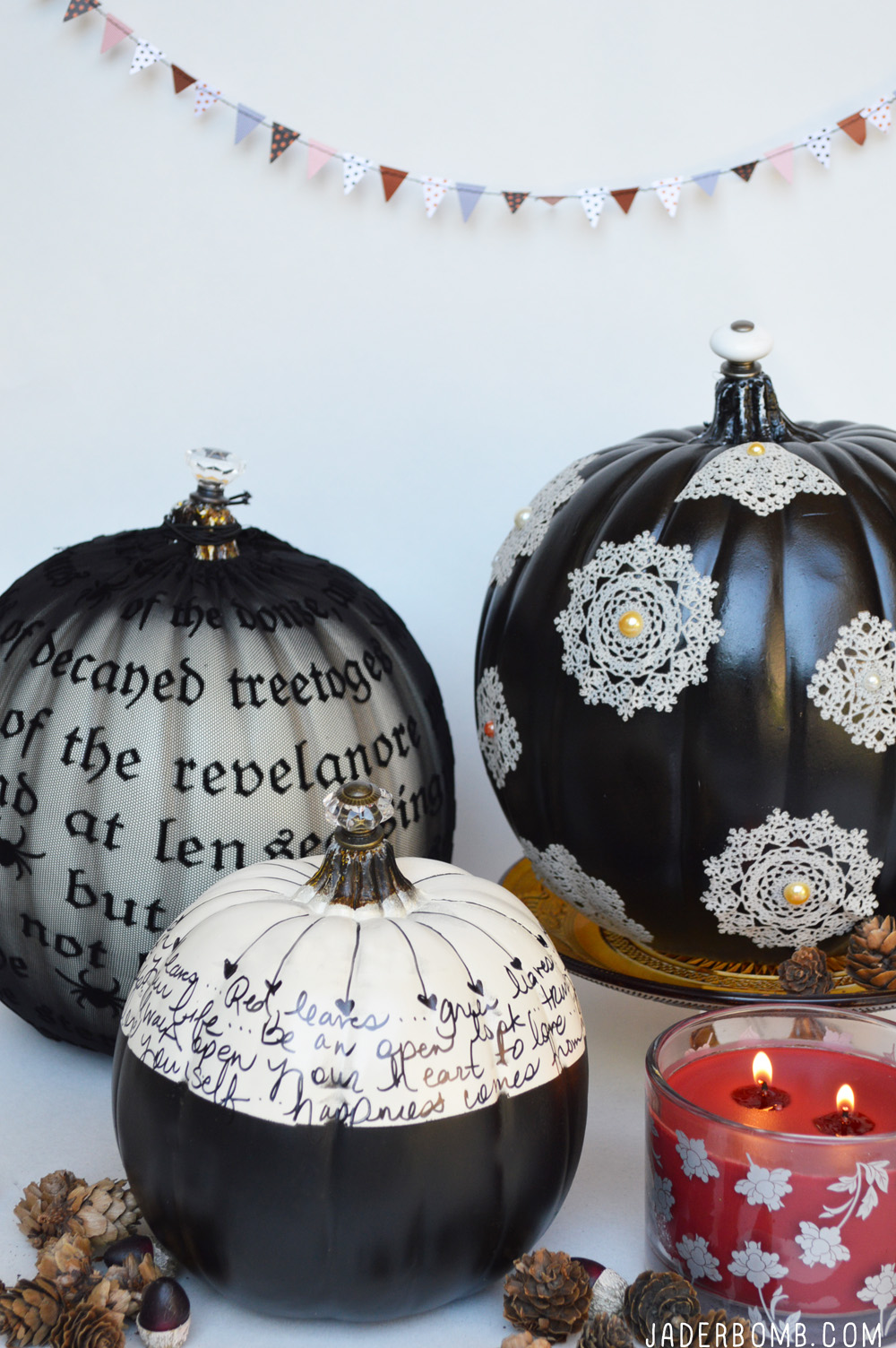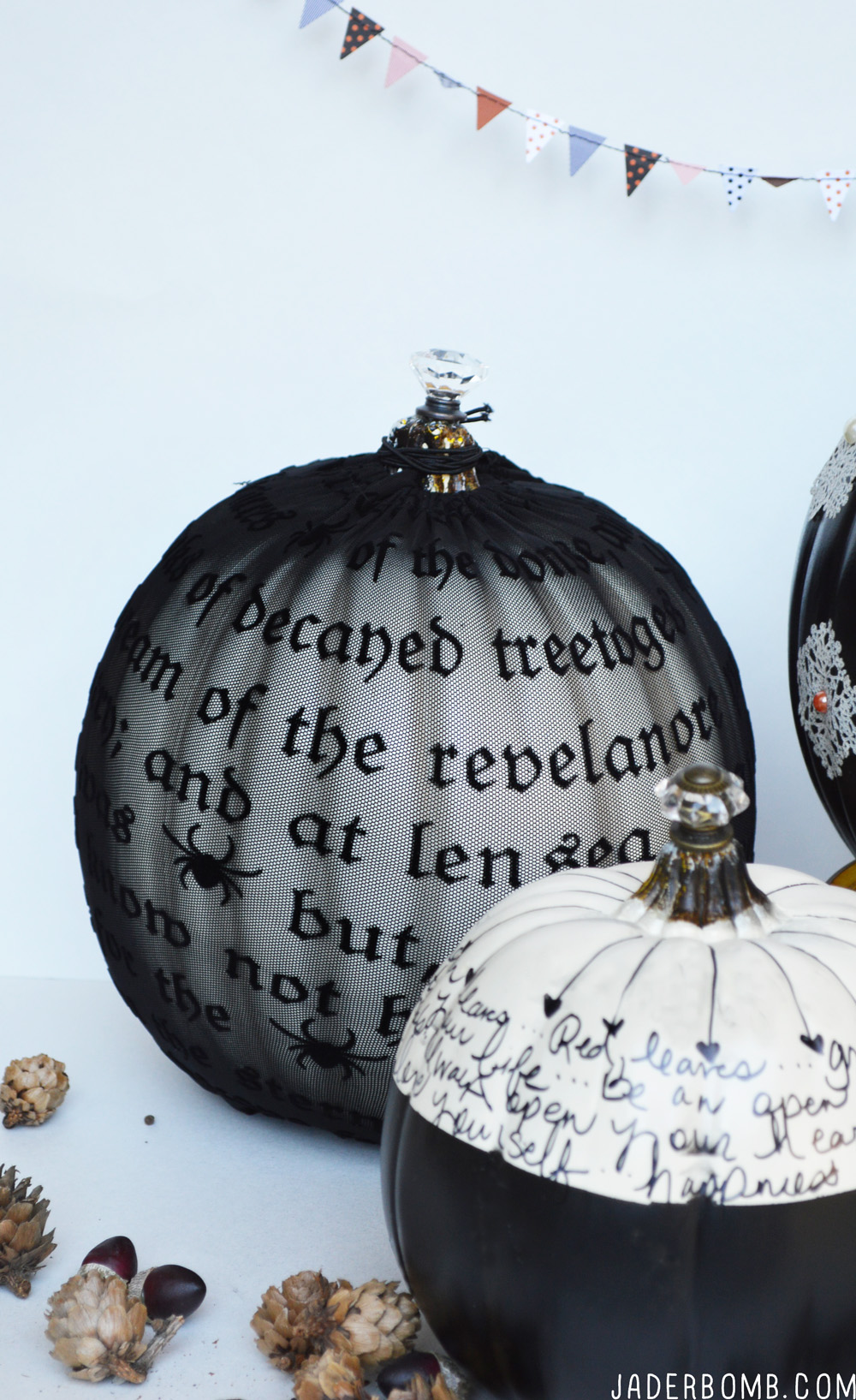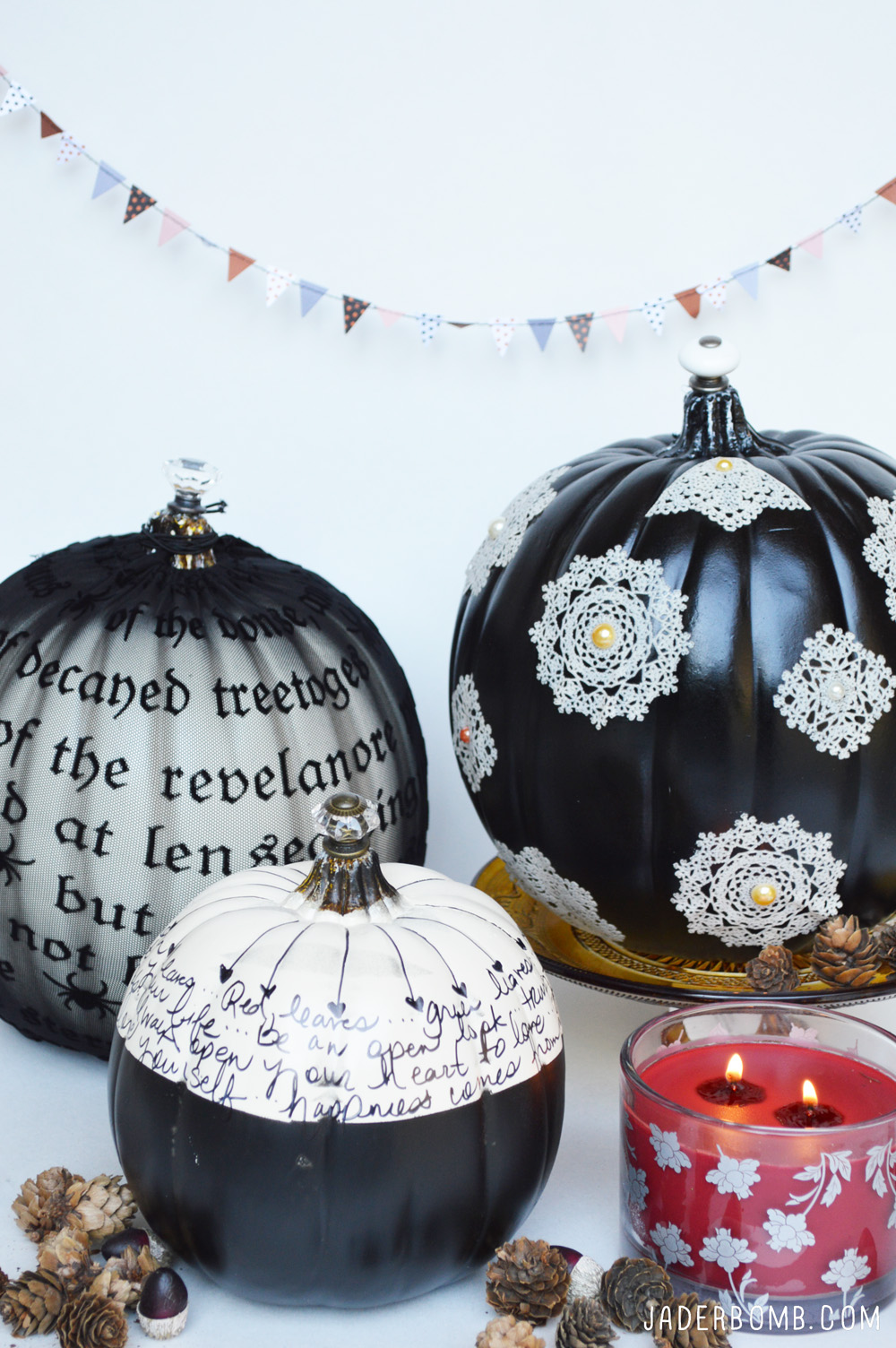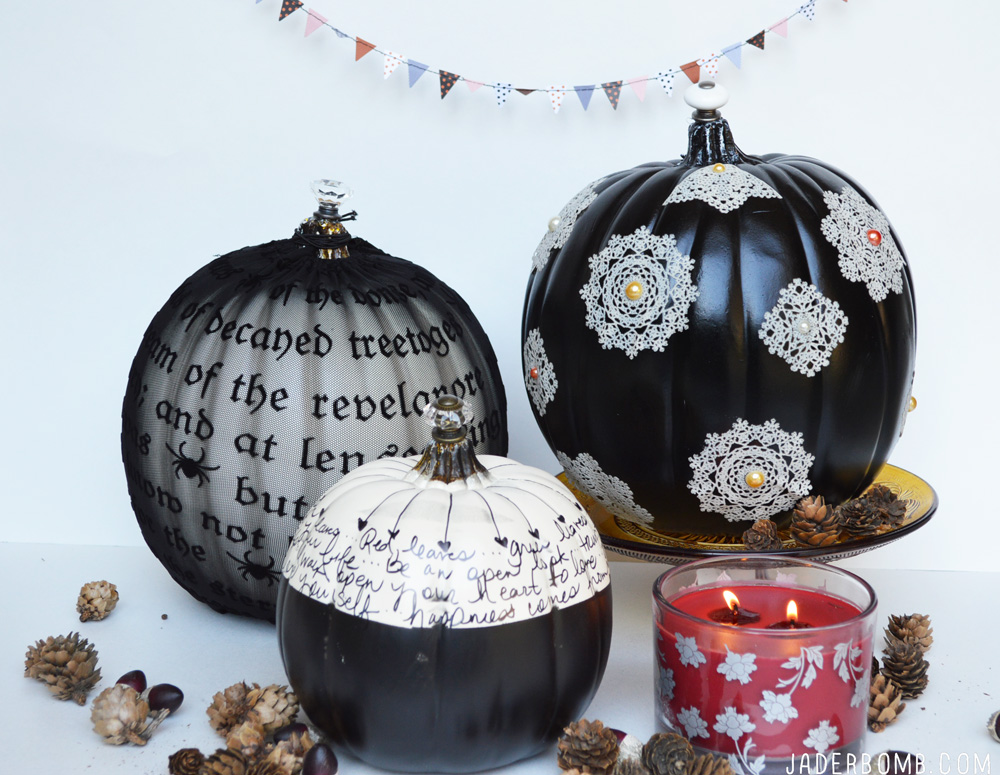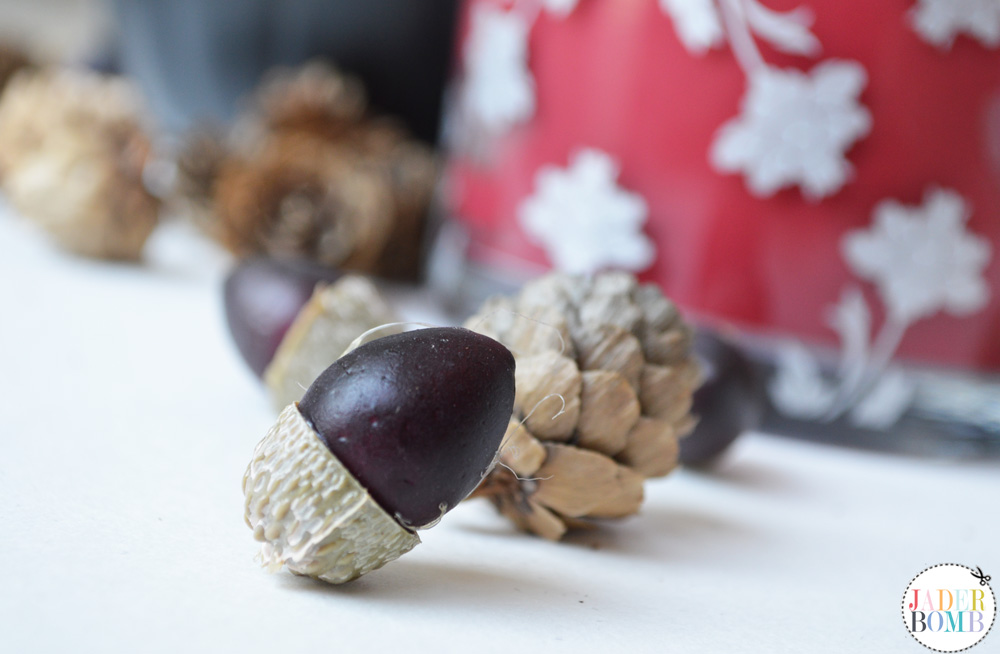 Want more Fall inspiration, check out Michaels' Fall Market lookbook! Check out the Michaels Fall Ideas Pinterest board. 
There are all sorts of easy fall and holiday themed projects for your whole house on Michaels' Fall Project Page.

Don't forget to connect on social media! Make sure to use use the hashtag #JADERBOMB on Instagram or Twitter or Facebook so I can keep track of all your awesome creations! HAVE A GLITTERY DAY! ♥, Jade



Well happy Monday Jaderbugs! I can't believe it's 11 pm and I am just getting to write this post.  I could not wait to post this tutorial because I think it's super cute for this time of year.
The other day I went in the attic to get a "wreath" out and  I realized I had quite a few decorated wreaths. I guess I felt the need for the past 10 years to decorate a wreath and put it in the attic so I can "use" it again the next year. Ehh, no. I don't think I ever re-used a wreath so I figured I would make a wreath that I can really RE-USE for each season.
Just in case you are wondering I gave the wreath's to a good home! Let's get to it.
INGREDIENTS:
*Craft Ring
*Bow
*Burlap
*Glue Gun
*Scissors
*Mini Clothespins
*Stickers 

You can click on the links in the "ingredients" to purchase all of the materials in one spot.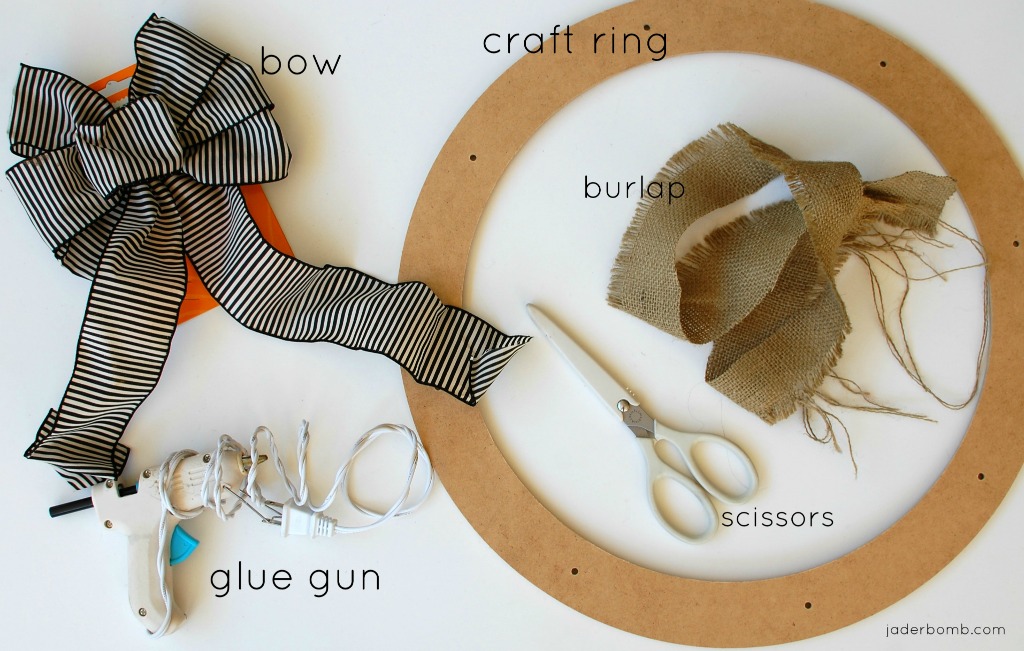 The first thing you want to do is cut out strips of burlap. Your craft ring I am using is wooden only because I wanted something that would be really sturdy. Once you are done cutting your strips then you are ready to glue. Slap a little dot of glue down and start wrapping your craft ring. Over lap the burlap just a little bit like below.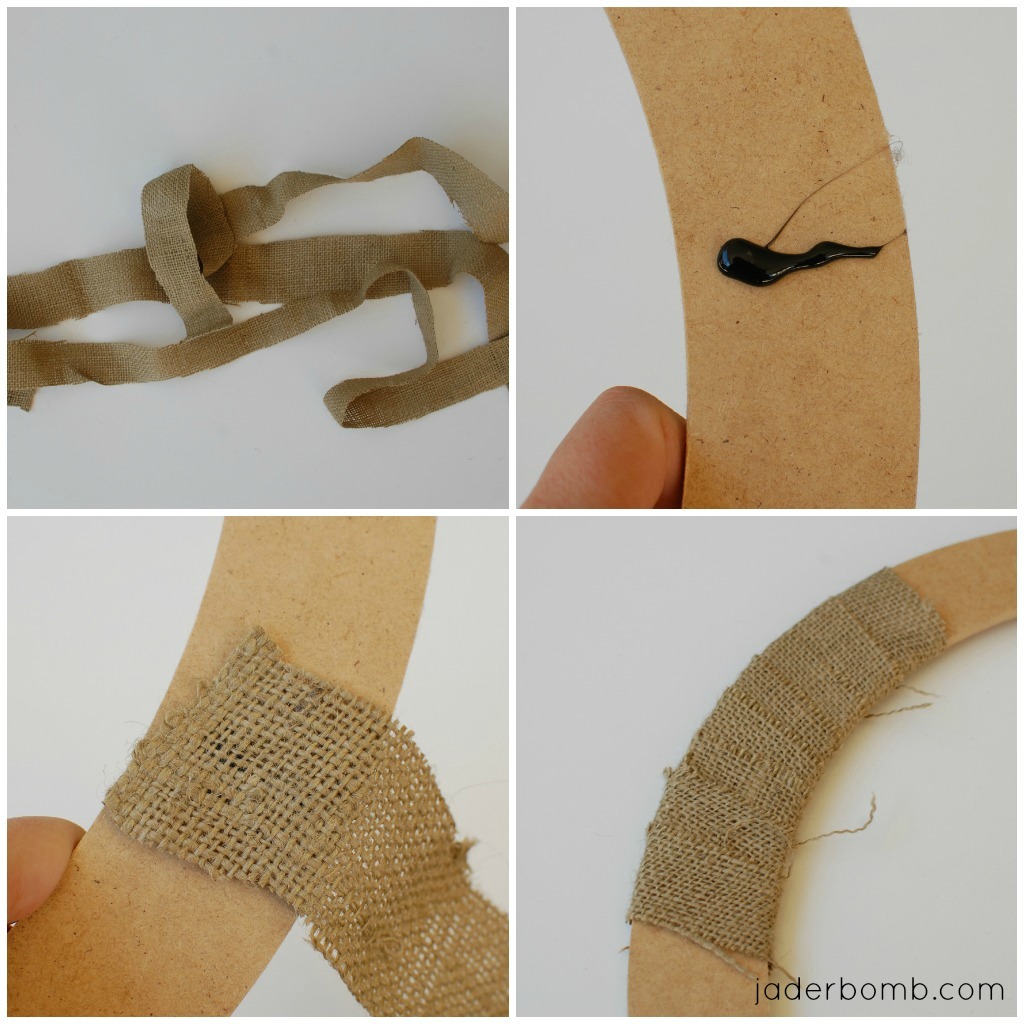 This is what is will look like once it is completely wrapped with burlap. If you don't know how to make a bow you can always buy pre made ones from your local craft store. Hobby Lobby and Michaels always has nice bows. I bought this black and white one from Michael's, isn't it so cute.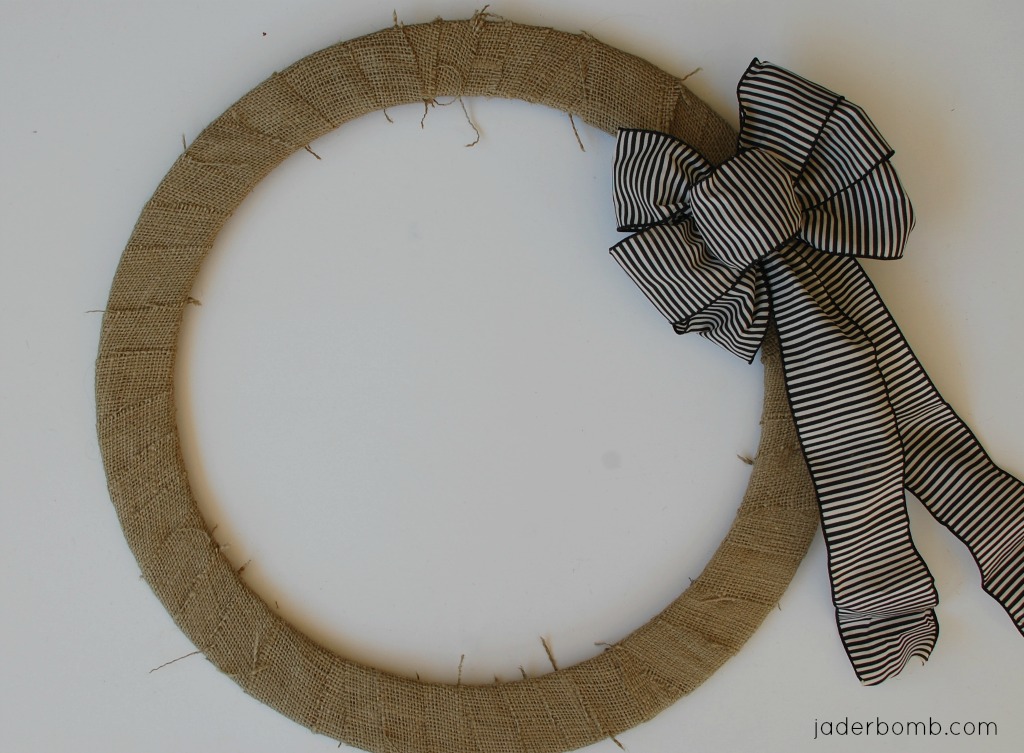 The good thing about the burlap is you can add different things to it for different occasions without messing it up. All I did to dress mine up was take some stickers, add some hot glue to the back of it then attach it to a mini clothespin. Remember when we overlapped the burlap? This is why. So we can put the clothespins on each little strip of burlap.

Don't forget you can do this with flowers and ton's of other things. So awesome.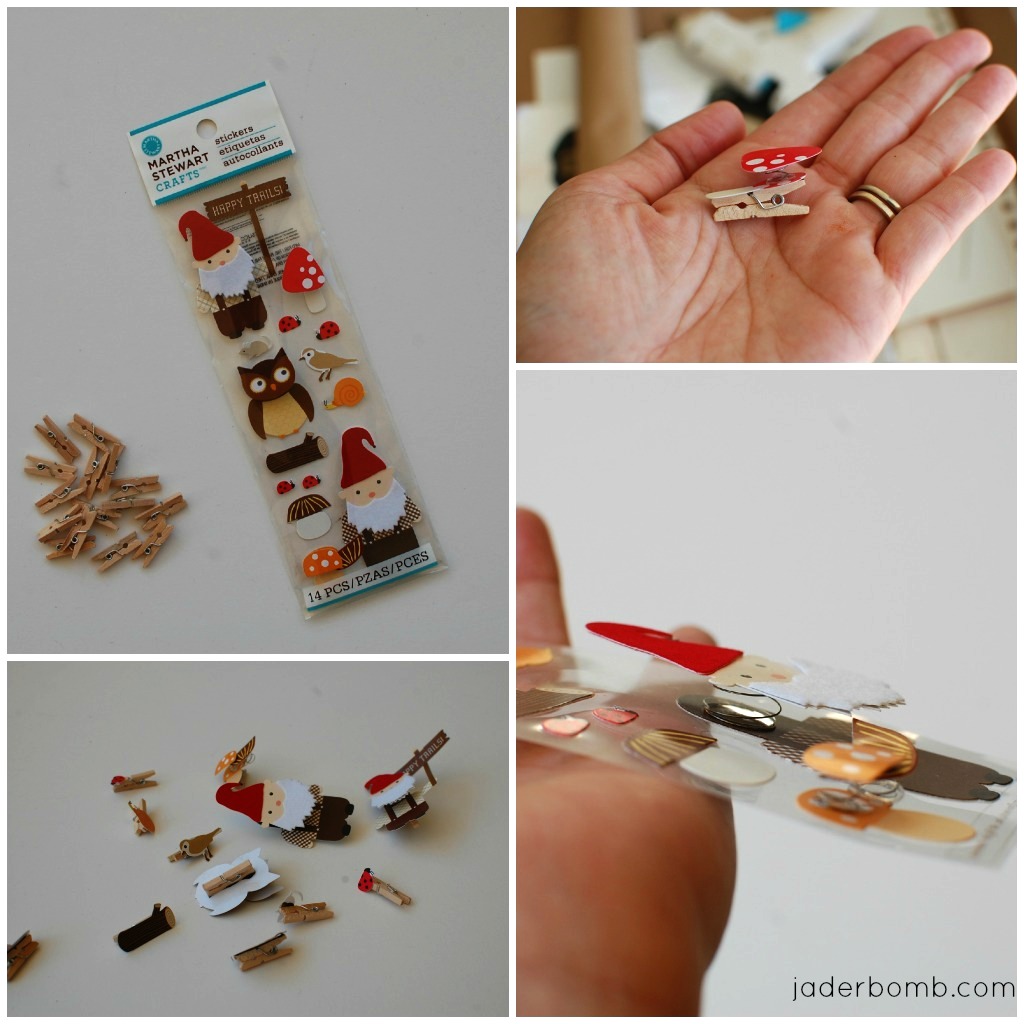 I love gnomes so I totally took advantage of Martha Stewart's little gnome stickers.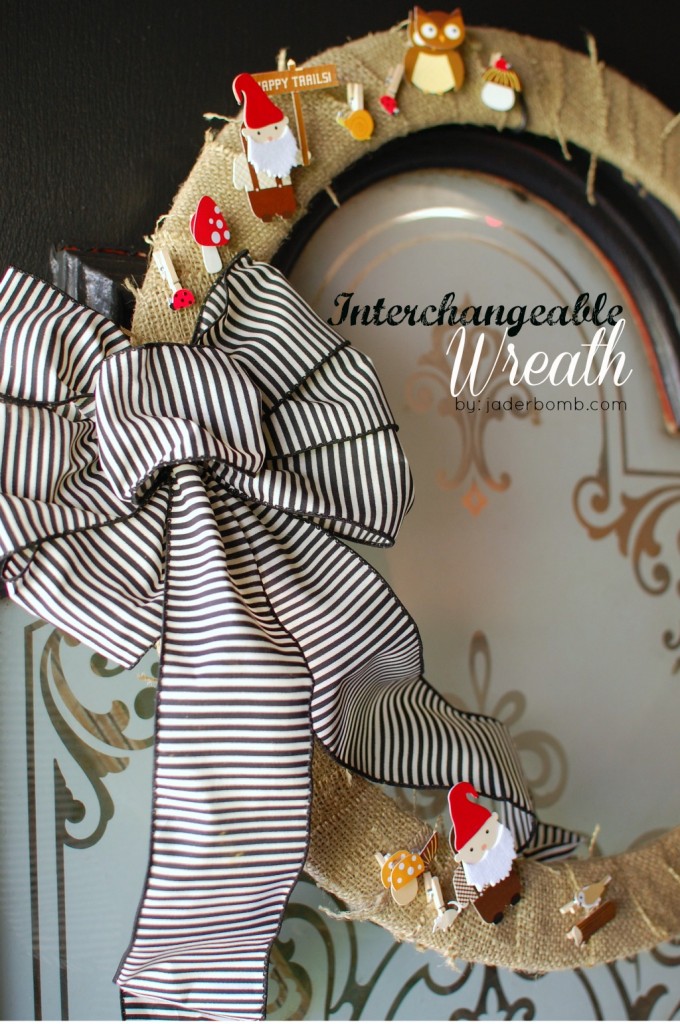 I hope you enjoyed visiting with me and my gnomes. See you in the next post Jaderbugs.

P.S. I totally thing this needs to be in a magazine, :).

What will you put on your wreath?