What happened this week! Well a lot happened this week and I am still trying to recover and get some rest. We all know that is not possible if you live in my world. Don't get me wrong we have a FUN and EXCITING life that I wouldn't trade for anything but we are ALWAYS tired! (hehe)!!!
We had a show this weekend in Shreveport and it was a blast. It was supposed to rain the entire weekend but we got really lucky! Texas isn't so lucky right now! Have you seen all the flooding going on there? It's pretty sad… We are feeling it now and the rain will not stop! Hope you enjoy my week in review!
I have to start by saying I am loving my friends new app Rhonna Magic! I love her original app but this one is super fab! You can put layers over each other and it's magical! Here is a sample of what you can do!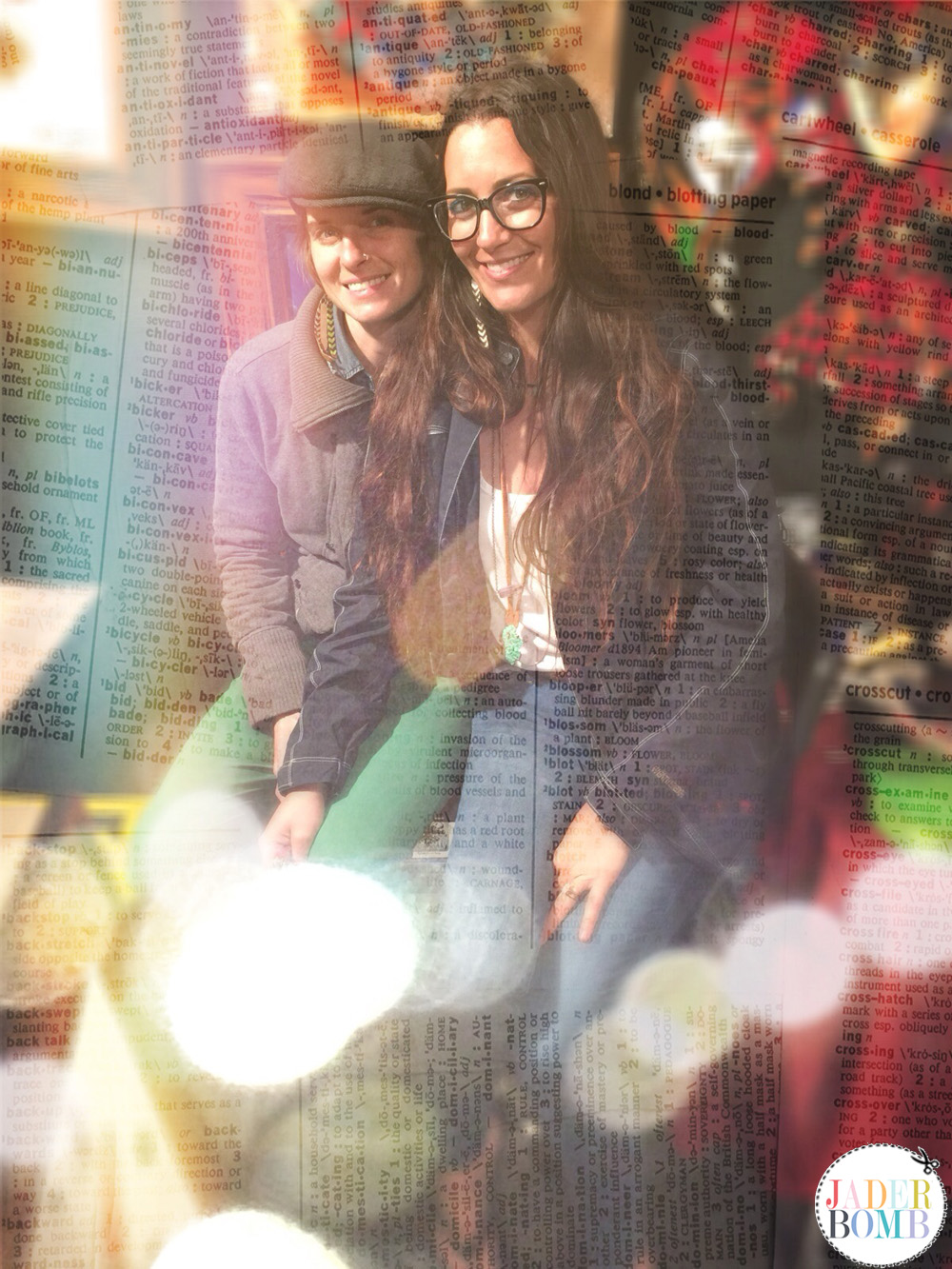 This is the festival we were at this past weekend! If you know anything about Louisiana then you know our LOVE for crawfish! This festival was dedicated 100% to these mudbugs! Just curious, what are your thoughts on these babies??? Also have you checked out my honey's art? Check it out here because I am positive you will find something you will LOVE!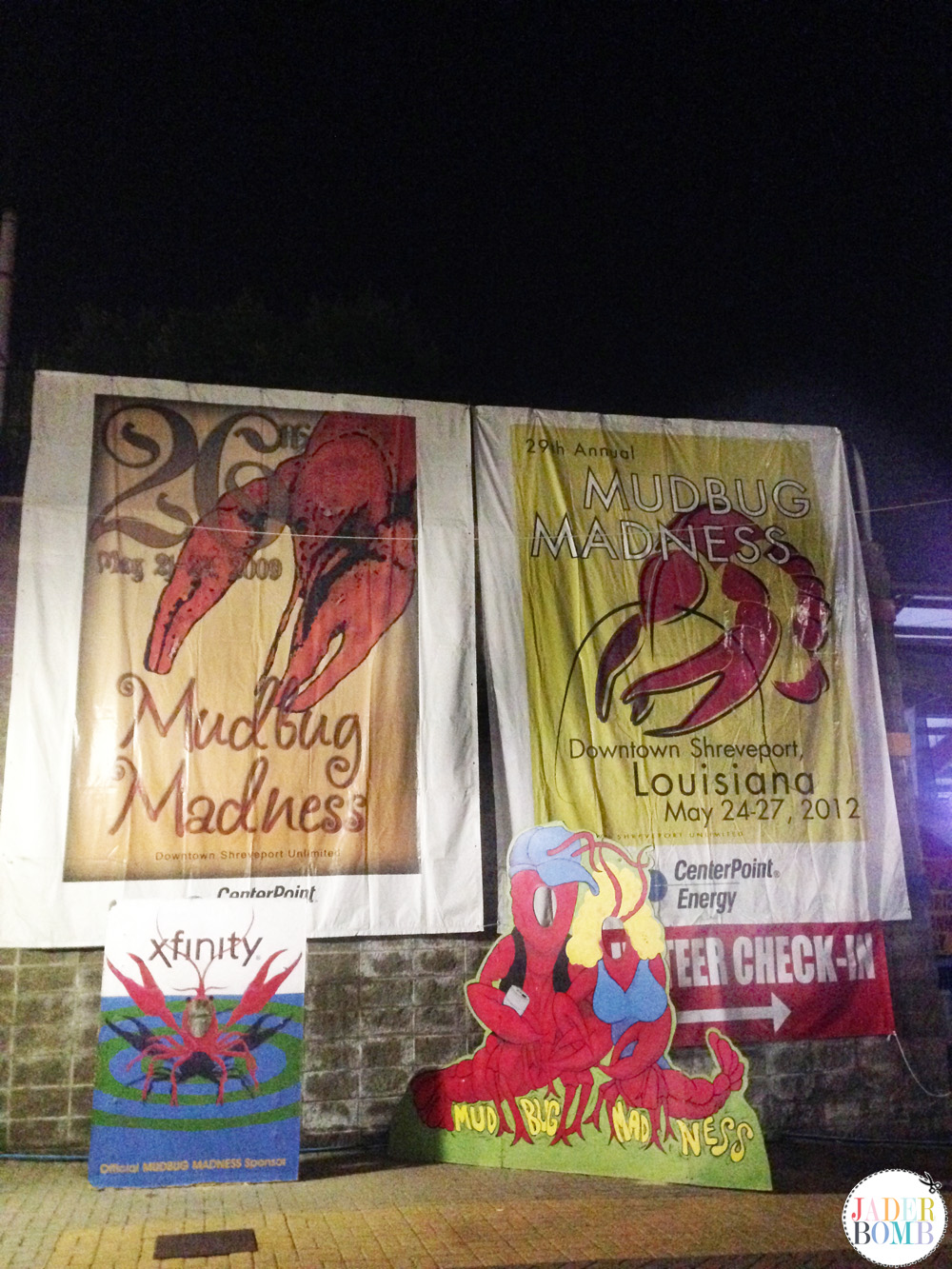 If you follow me on social media then you probably saw this super rad shirt I made for the I Love to Create Blog! Click here to see how I made it and what products I used! You really need to see all of the projects I created for them!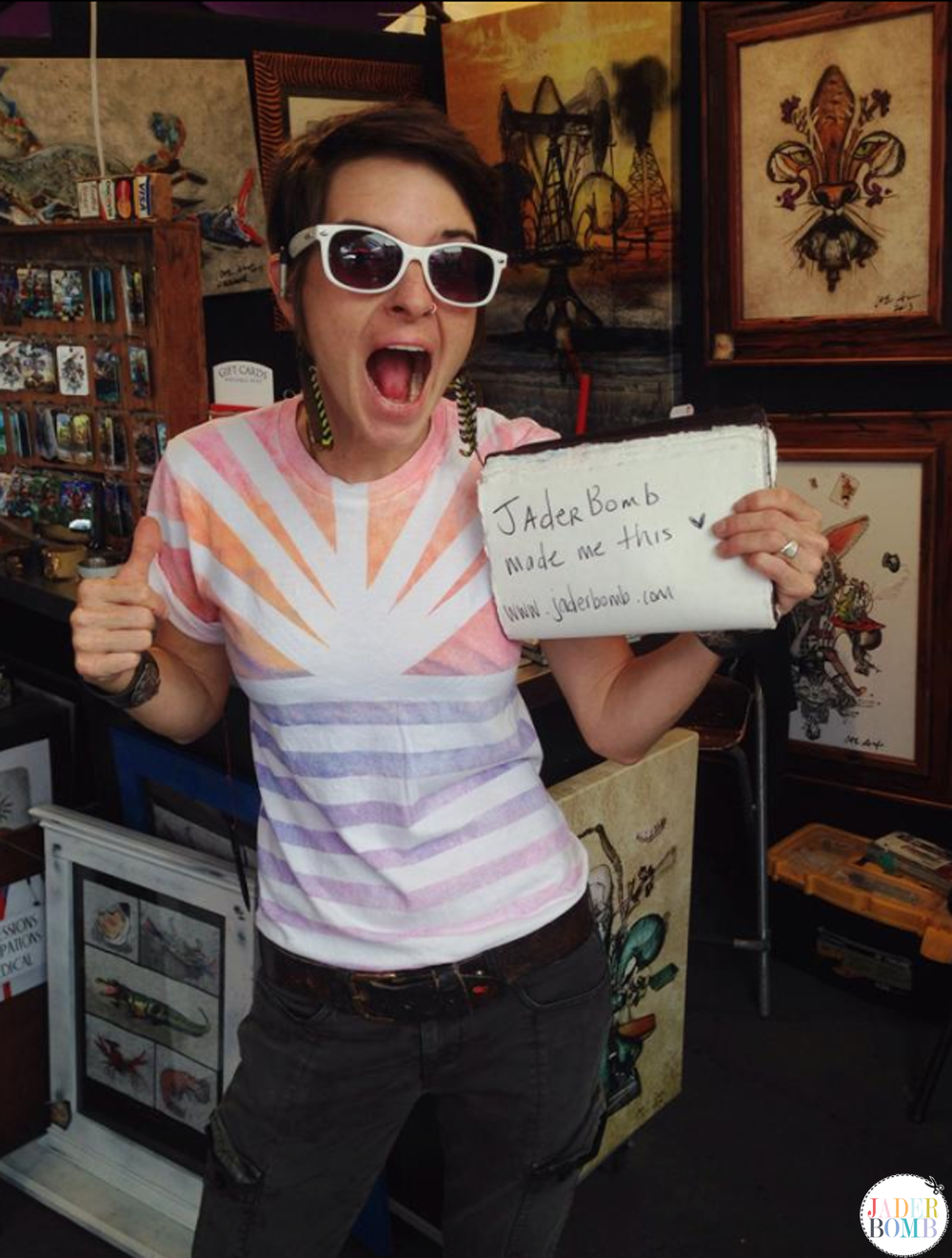 I am a BIG supporter of Tie-Dye so anytime I see happy people with shirts like this on I politely ask them to take their picture! How cute is she!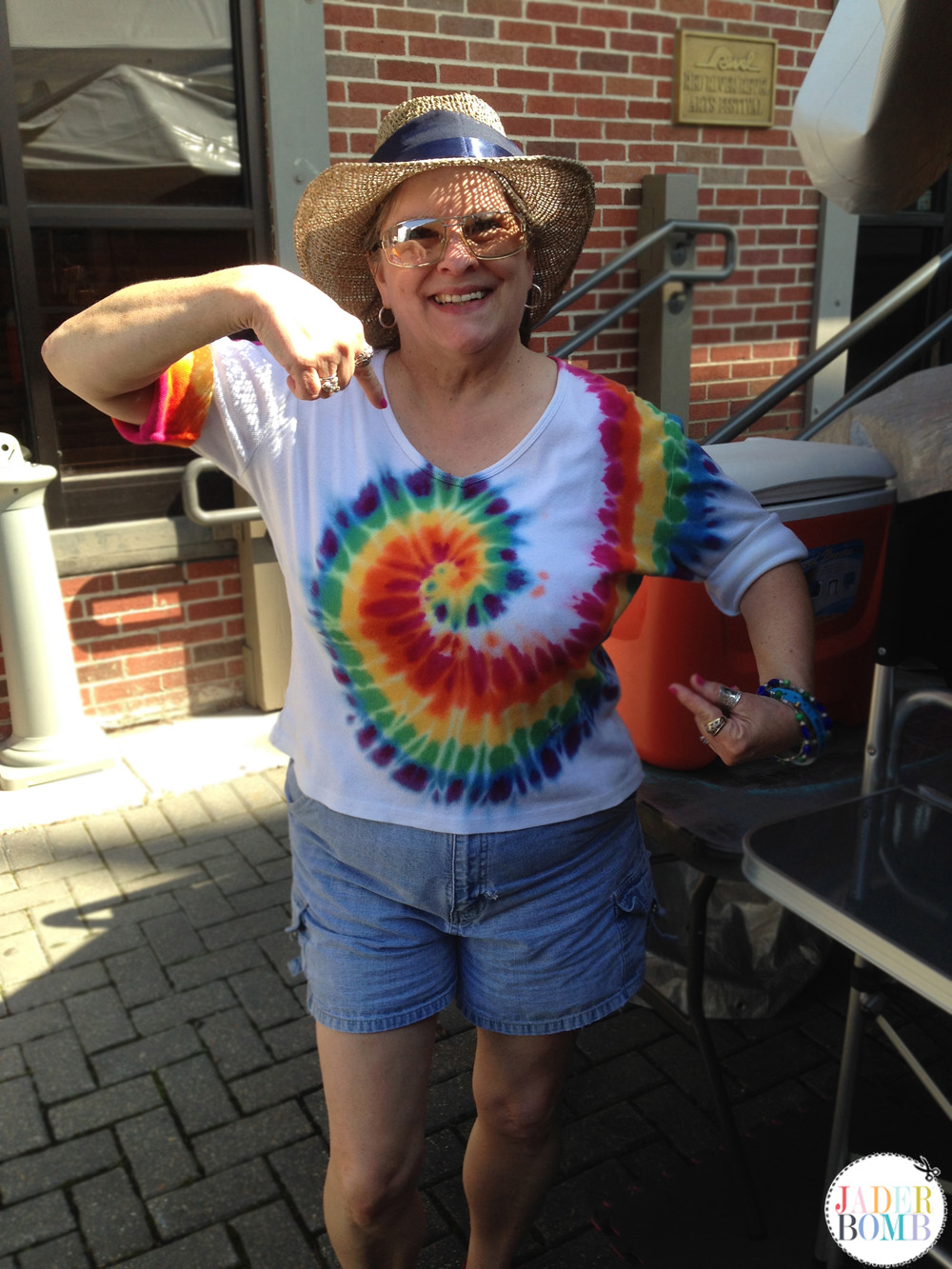 So I just recently found out I was borderline diabetic…. I know big thumbs down considering how much I love to eat gas station food! Let's not forget my LOVE of soft drinks especially an ice cold fountain drink. So at the festival they had this booth that sold the best chocolate covered strawberries and Candice saved me ONE of hers. Her LAST one. How sweet huh!
I didn't eat it though. Wanna know why? Because I had already secretly eaten a WHOLE FREAKING STICK OF SOME. Hey this crap of not eating sugar is hard but I made her think I was STRONG by not eating her last one – haha! Guess the cat is out of the bag now…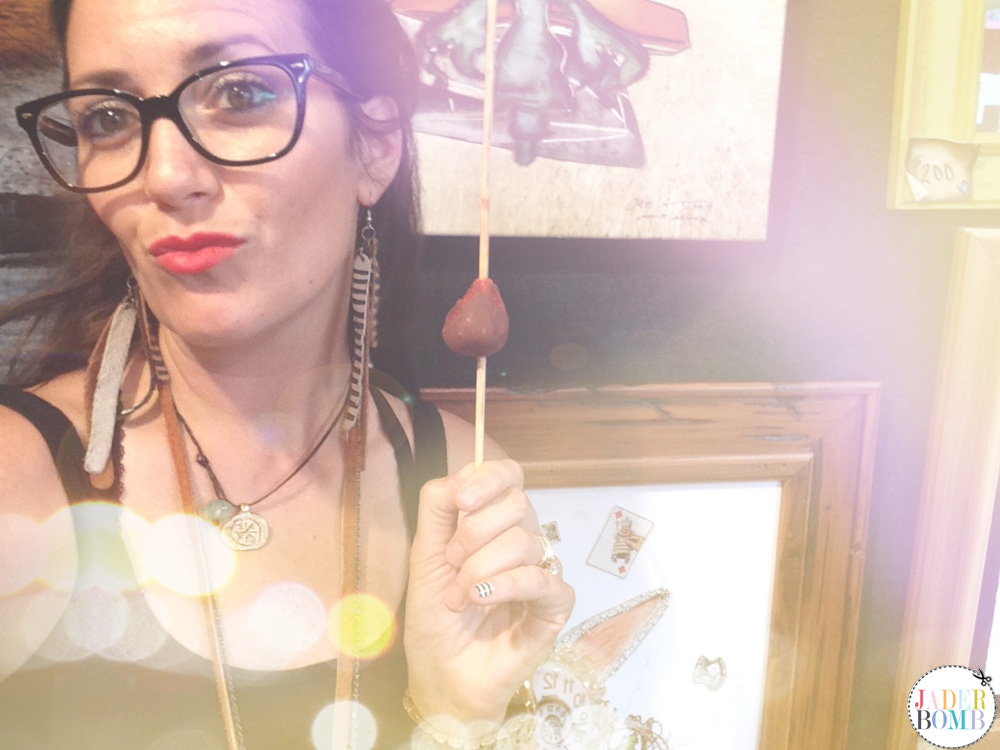 P.S. I checked my blood sugar level after I ate the strawberries and it made me feel like this (see below)…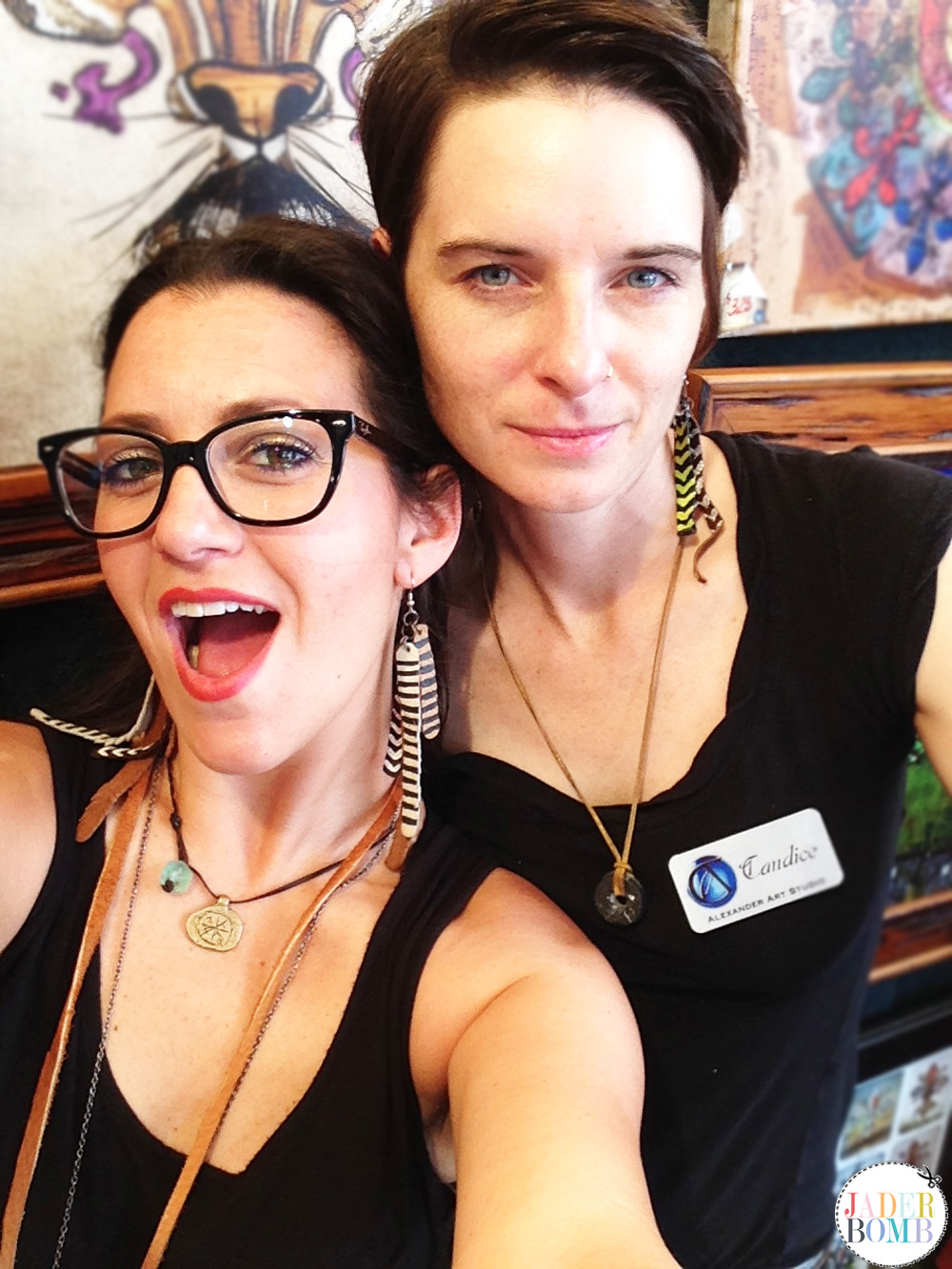 So this picture really isn't a big deal but for me it is! I have been looking all stinking over for a comfy and cute pair of garden shoes, seriously. I have had no luck until Target decided to win my heart over. These shoes are slowly making their way into my "daily" life more than I would like to see happen. They are the most comfortable garden shoes I have ever come across. Did I mention they were only 12 bucks!
Thanks Targer. Love Jade.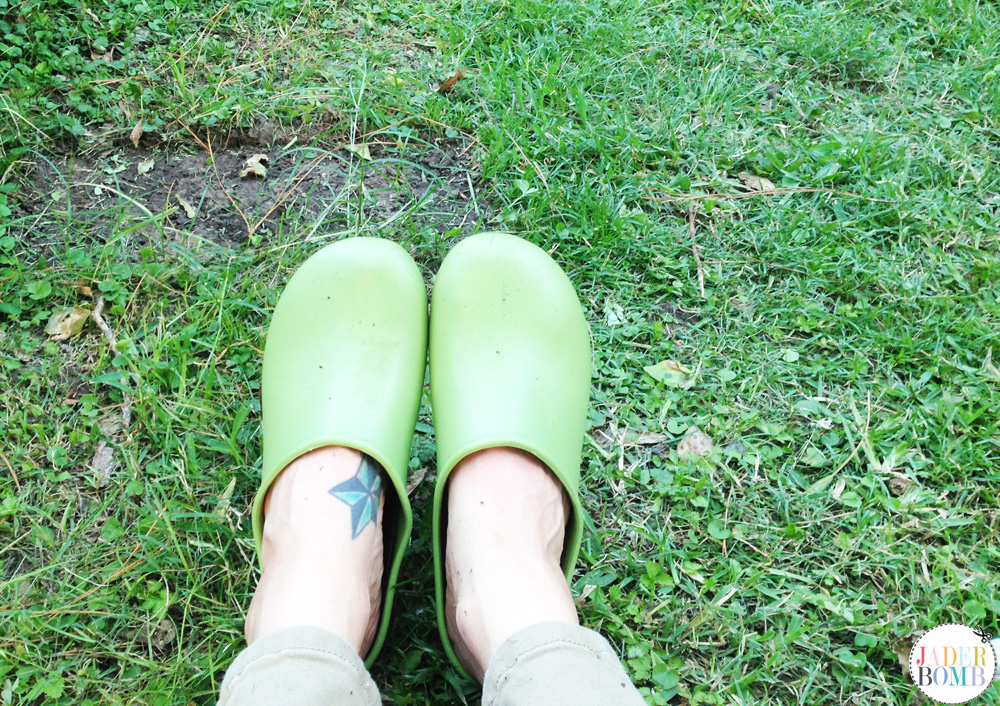 When we came home from the show dad was cooking yummy pork steaks for us. He knew we would be to tired and boy were we happy. As soon as I got home I threw these babies on and went strait to the garden. Can you believe in just a few days we had this many surprises waiting for us!
I can't wait to use my tomatoes tonight to make the best homemade salsa eva. Don't worry I will be sharing it on the blog soon, very soon!
Cucumbers…well those will get huge hugs from balsamic vinaigrette.
Edamame…those will get huge hugs from my mouth.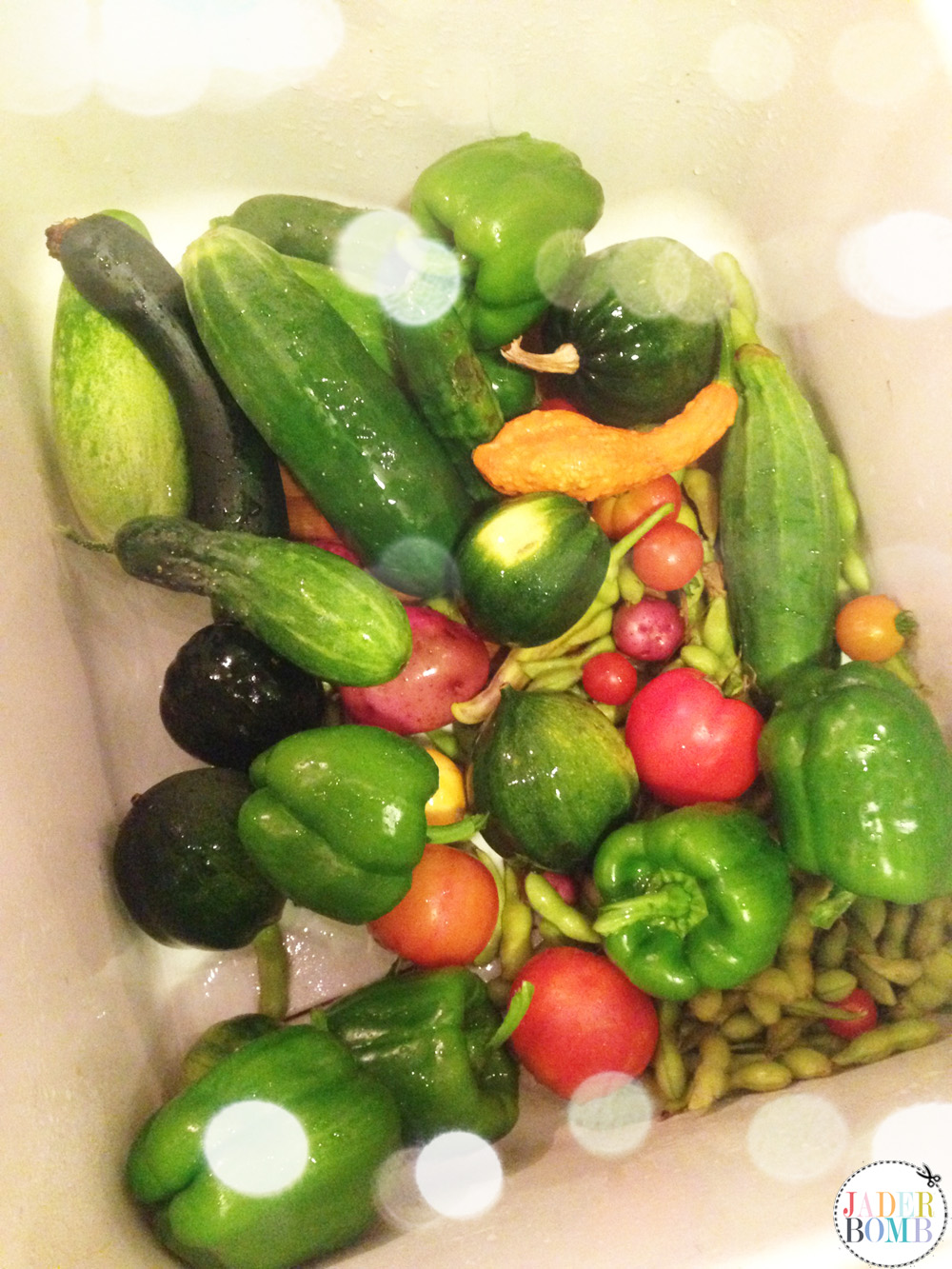 I know in a past blog post I shared with you that we added on to the house. It's like a chill out, office, relaxation room all in one. Obviously it screams happiness! If only you could smell this room through the computer! We put all cedar and it smells like heaven. More pics to come of all the details, we are just waiting to complete it.
Remember my glittered feather tutorial? These are them hanging in the room.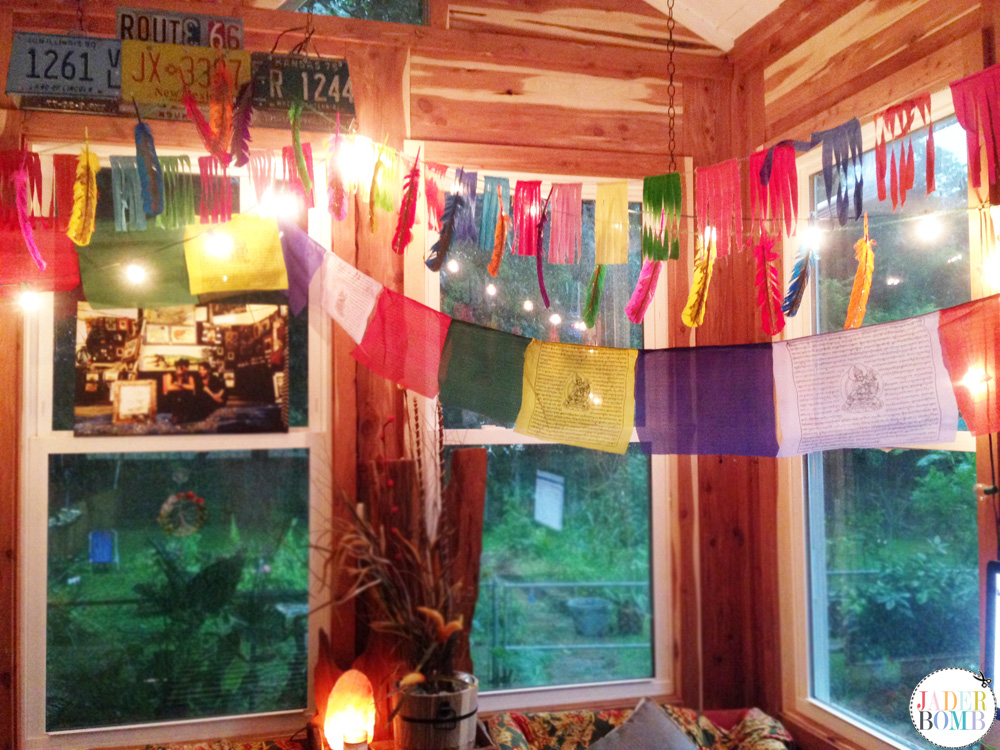 Also I wanted to share that even though it's not Christmas you can still rock out your decorations. I got hundreds of these mirrored balls for the studio tree last year and I figured I would display the big ones all year long. You should see how gorgeous these look when the sun hits them in the afternoon. All that's missing is disco music and a strobe light.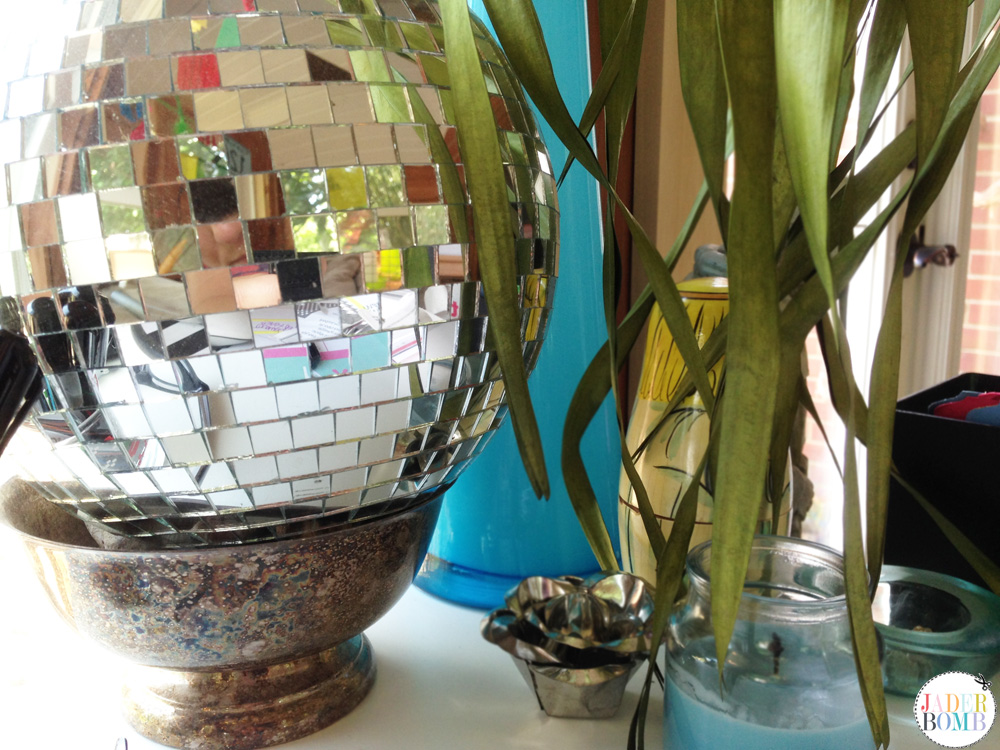 Make sure to check out my latest YouTube video! I show you how to apply glittered tattoos to your body! It's SO much fun!

Last but not least. C signed me up on a tennis league. I know I am thinking the same thing you are thinking. Two nights ago I had my first match and although we lost me and my partner put up a good fight. I didn't do as bad as I thought I would do and C said I will be good once I start playing more. I only messed up 2 of my serves so that made me happy!
My goal is to possibly whip her ass in tennis one day OR just be as good as she is. She said I looked good on the court (meaning my cuteness and clothes – haha) so I will take that as a plus.
Did I mention my tennis bad is LEOPARD….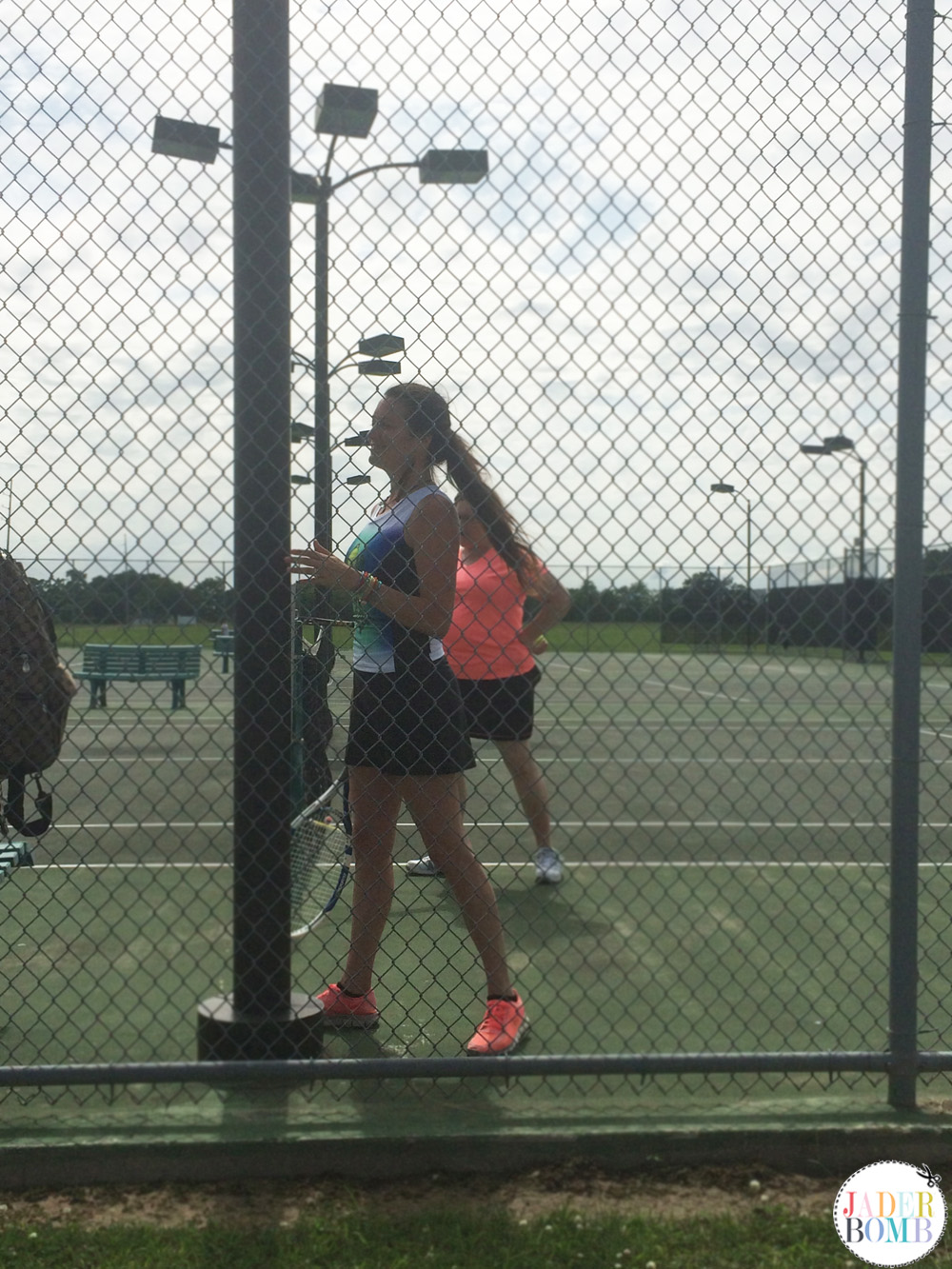 Well Jaderbugs that is it for this week. Hope you are having a happy and bright week! If you have any suggestions on sweet things I can eat now that I can't eat too much sugar please let me know in the comments section or private message me! Huge hugs from my computer to yours… ♥
Come visit me on all my social media sites! Just search JADERBOMB on all of them!
FACEBOOK | INSTAGRAM | PINTEREST | TWITTER | GOOGLE+ | YOU TUBE

&copy Copyright
jaderbombllc
, All rights Reserved. Written For:
JADERBOMB