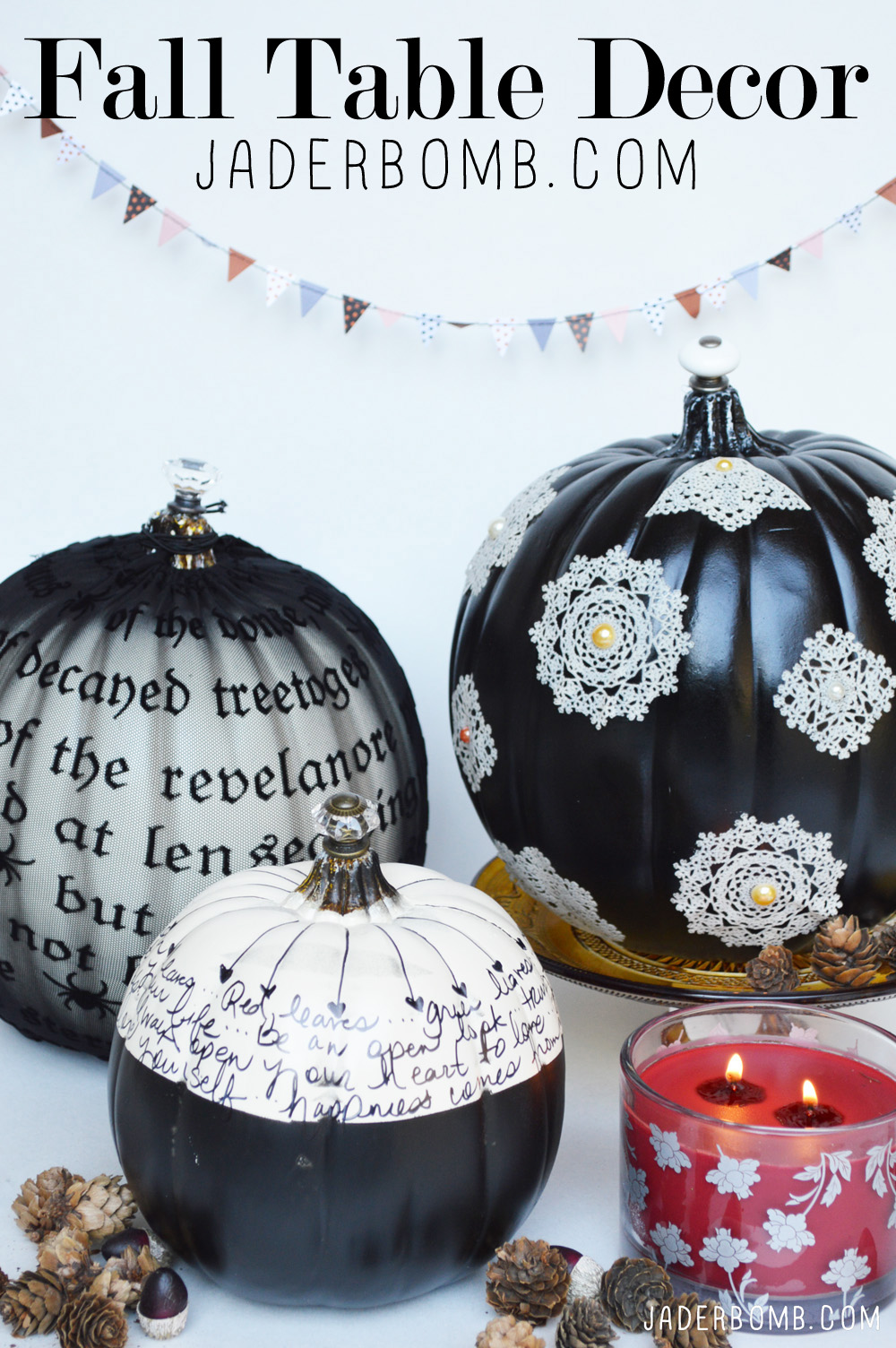 This month's theme for Michaels Makers is Fall Home Decor. Fall is my favorite because the weather is changing, the leaves on the trees are changing, even food tastes better. Today I will show you how to dress up your table with a punch of Fall, surely this will make all of your guests excited! All of the materials I am using today come from Michaels. I hope you enjoy it!
YOU WILL NEED: GLASS PLATTER | SHARPIE | PAPER FLAGS (OPTIONAL) | TIM HOLTZ KNOBS | CHALK BOARD SPRAY PAINT | LACE ADHESIVE STICKERS | E6000 | TAPE | MARTHA STEWART PUMPKIN SLEEVES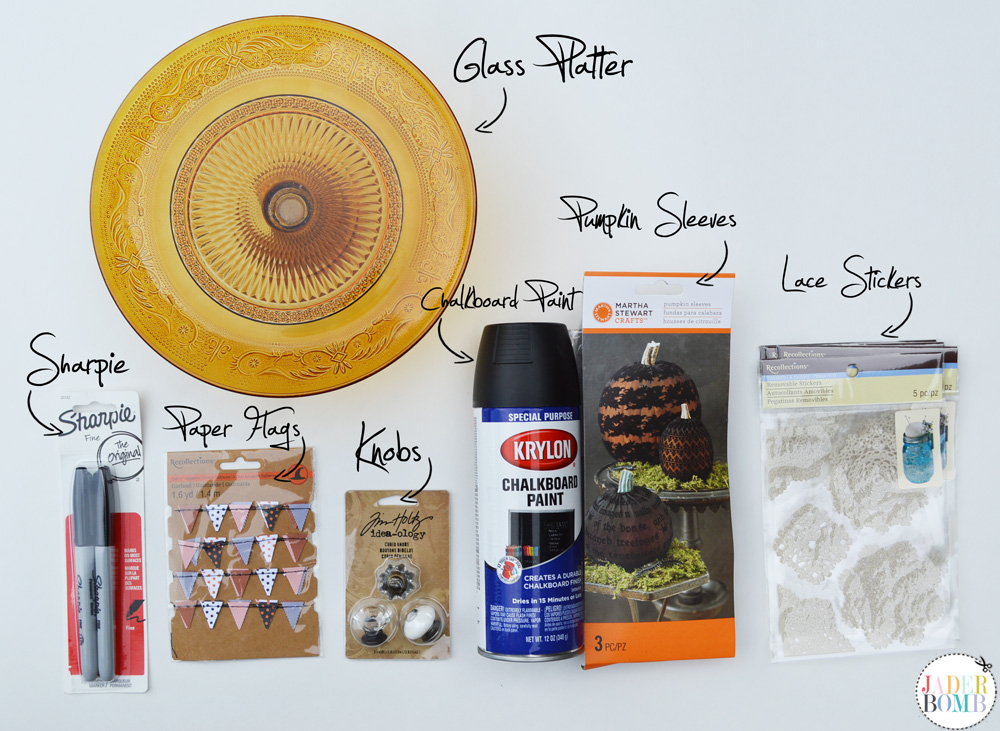 These pumpkins come in different colors so you don't have to spend time painting them, my kinda pumpkin. They are on sale right now at Michaels so go grab a few. You can do so many different things with these pumpkins. The best part of these pumpkins is they will never rot! So you can bedazzle your hearts away and save them for next year.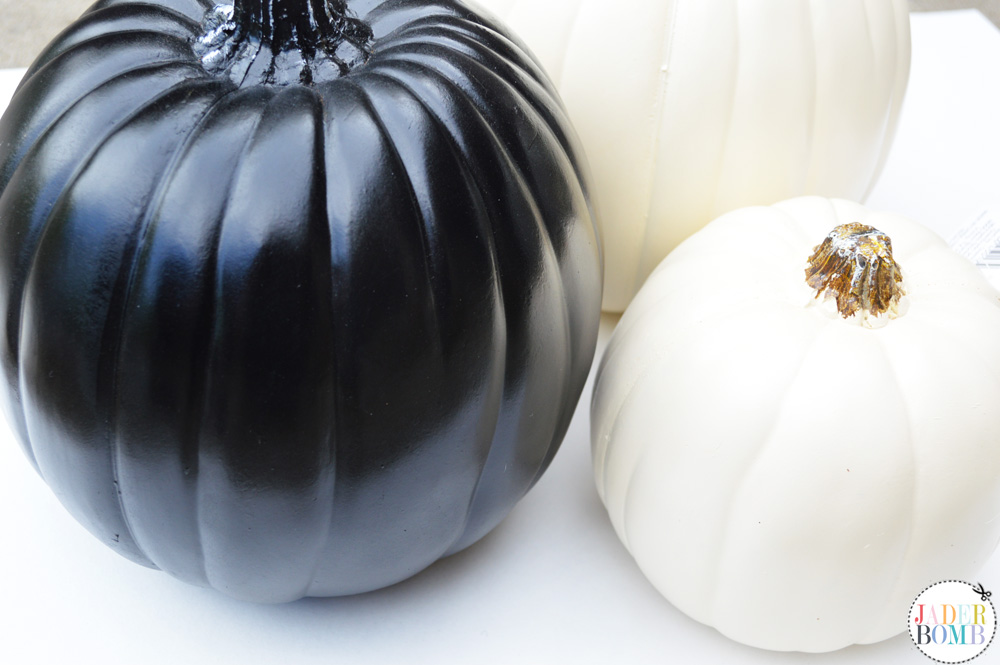 These Martha Stewart pumpkin sleeves are phenomenal. They are made from a stretchy mesh material that can cover a pumpkin in no time. The best part is you can take the sleeve off when you get tired of it, leaving you with a blank canvas!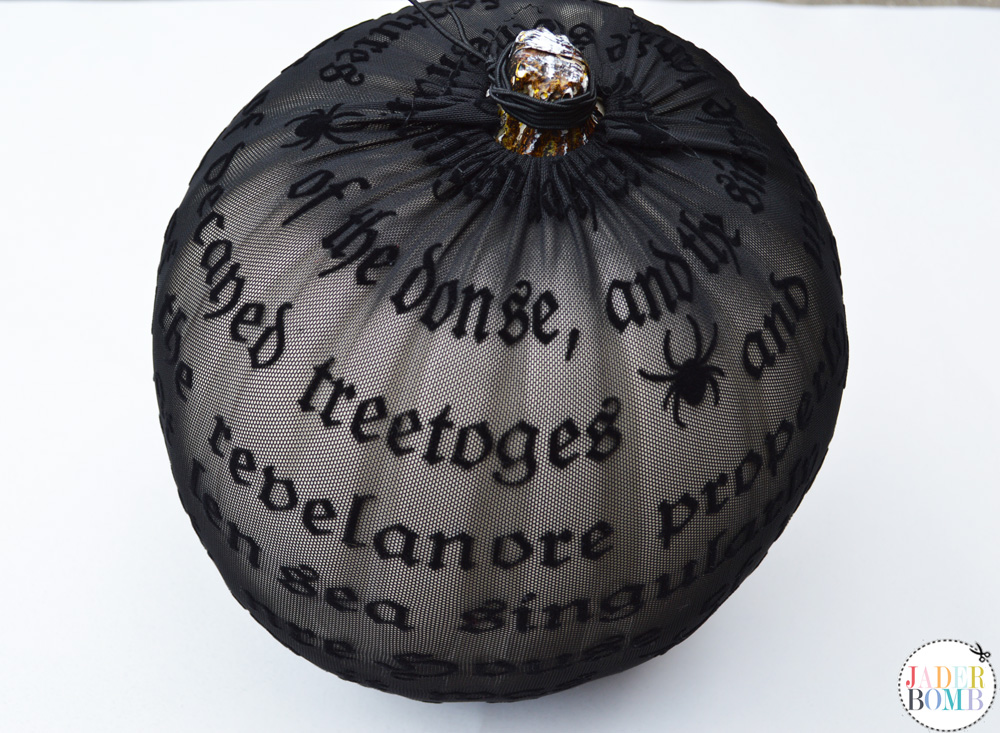 I love the lace design on this pumpkin sleeve.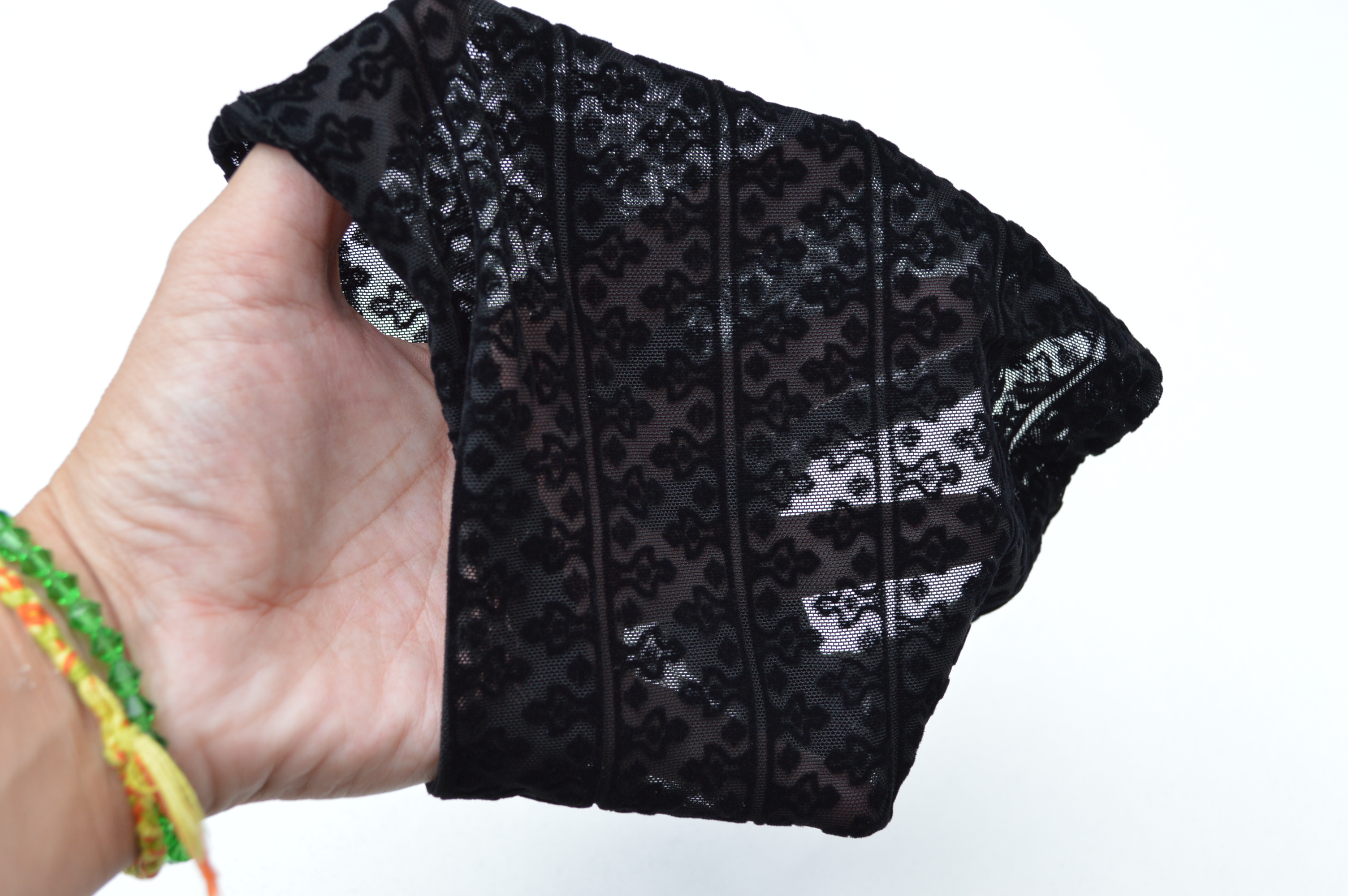 To make our chalkboard pumpkin, tape off the top part of your pumpkin. I am using tape from Martha Stewarts line.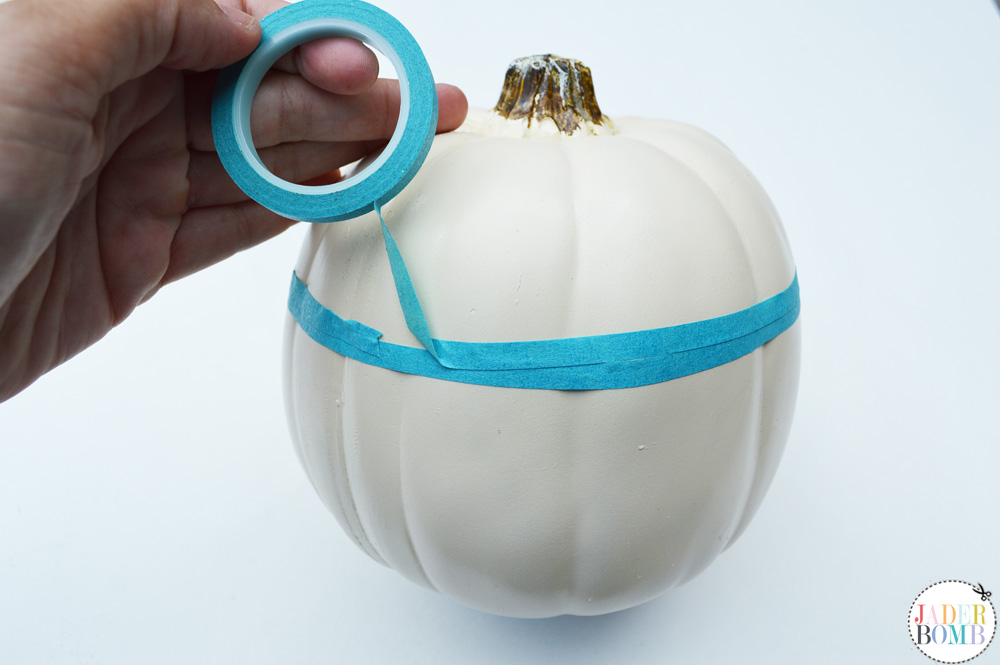 Once you have it taped off you can spray paint the bottom portion of your pumpkin with chalk board spray. Make sure you do this in a well ventilated spot.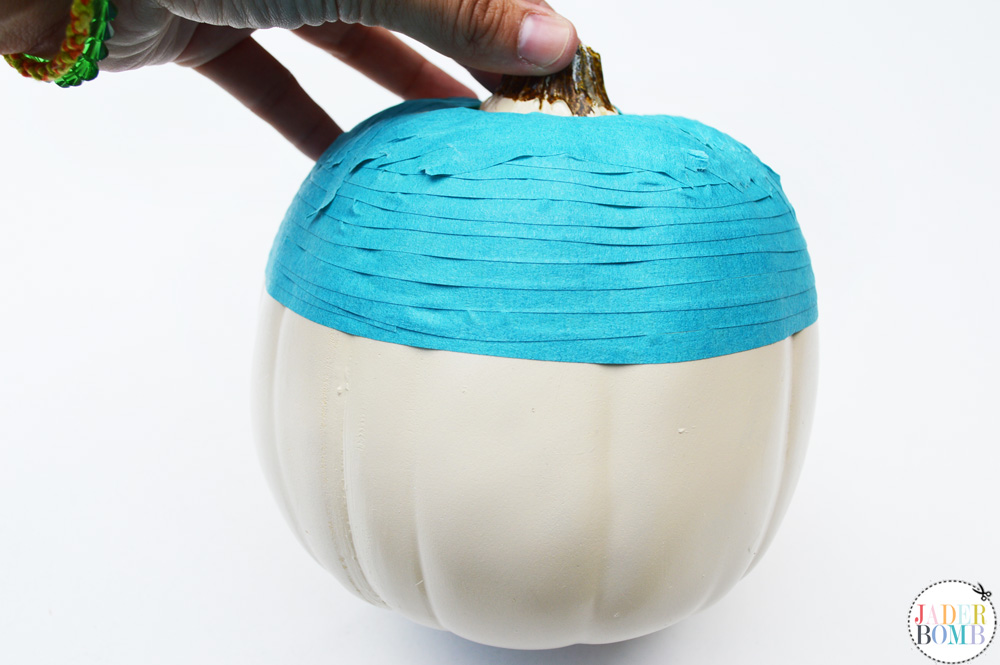 Add some E-6000 to the top of your pumpkin and place the knob on the top of it. This will make your pumpkin look a very classy.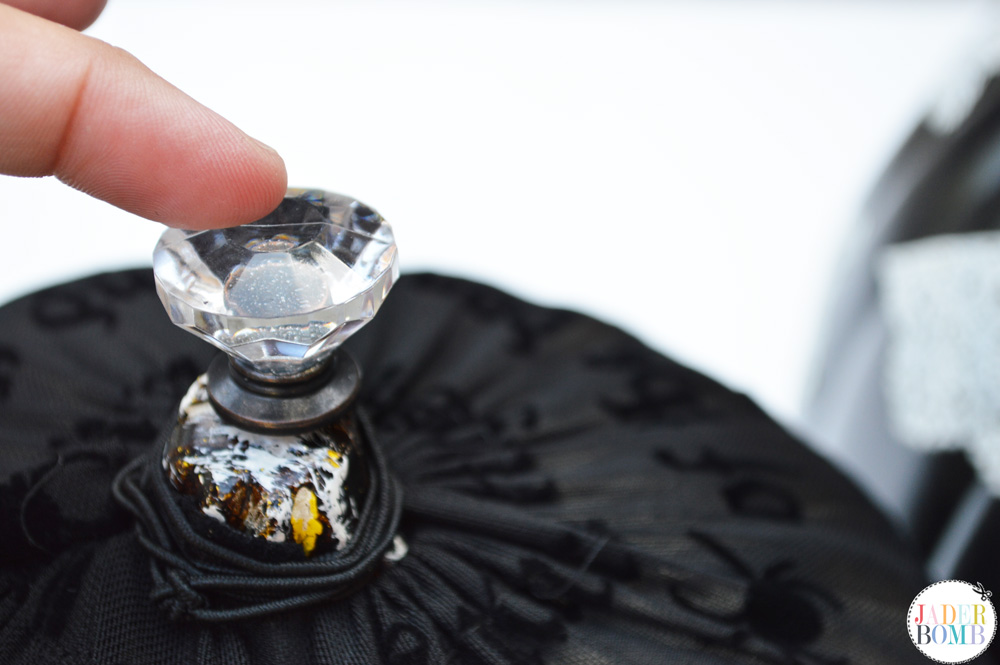 On one of your plain pumpkins we will apply these lace removable stickers to them. It adds a pop of class to them.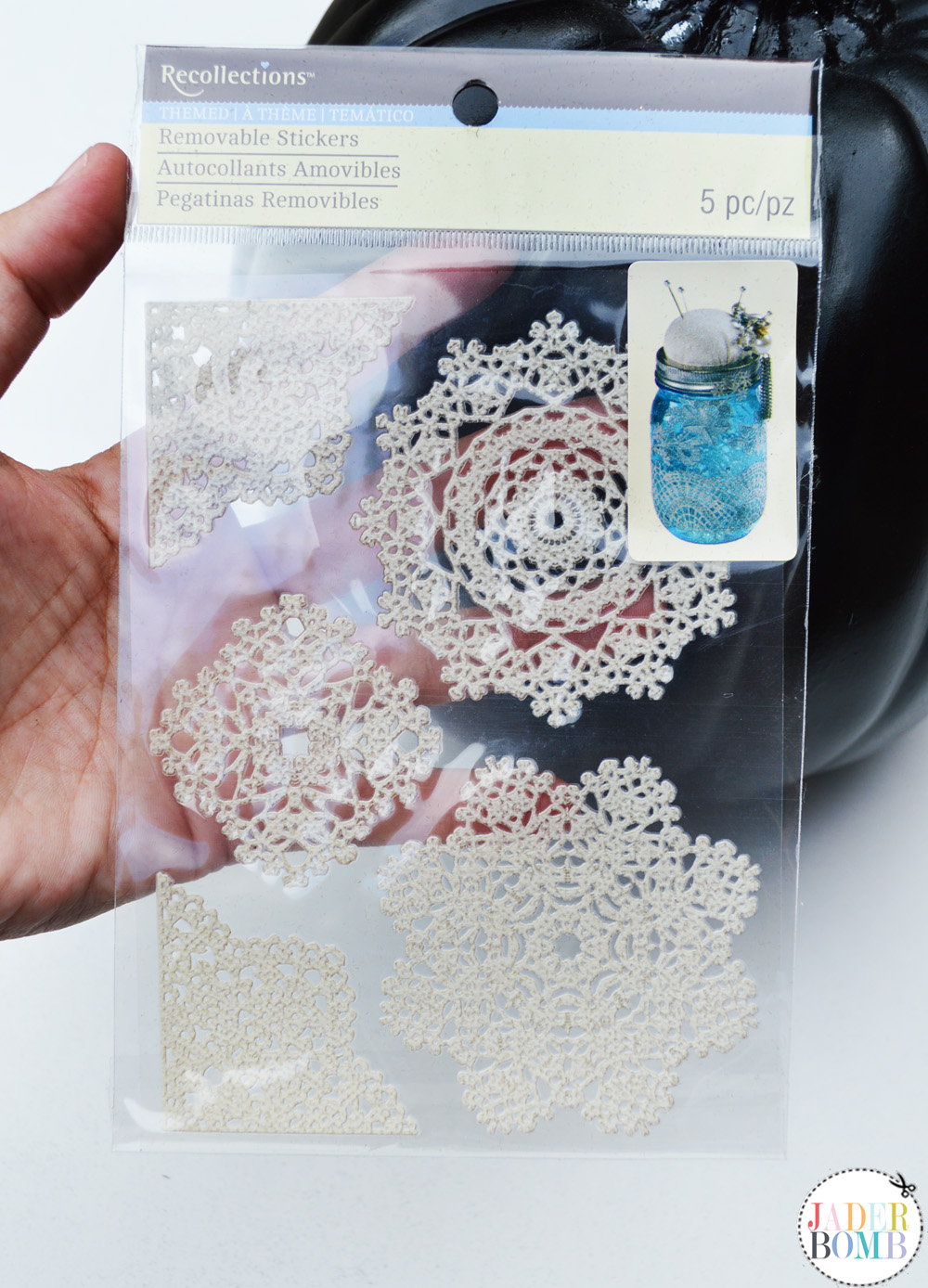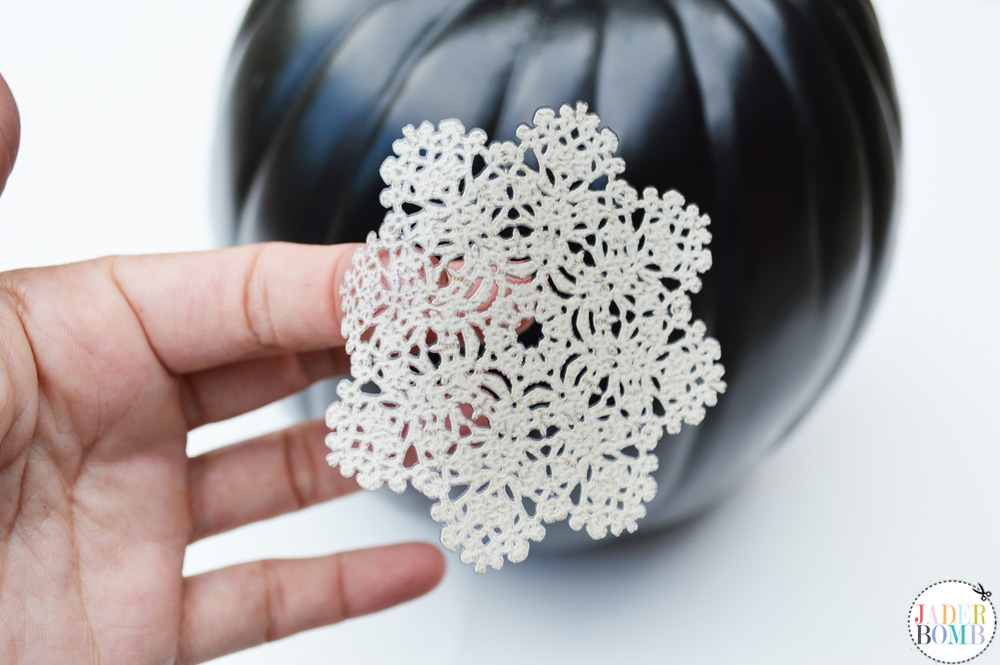 I am placing these adhesive dots on top of each lace sticker. The great thing is you can purchase these in multiple colors. Did I mention this whole sheet is only $1.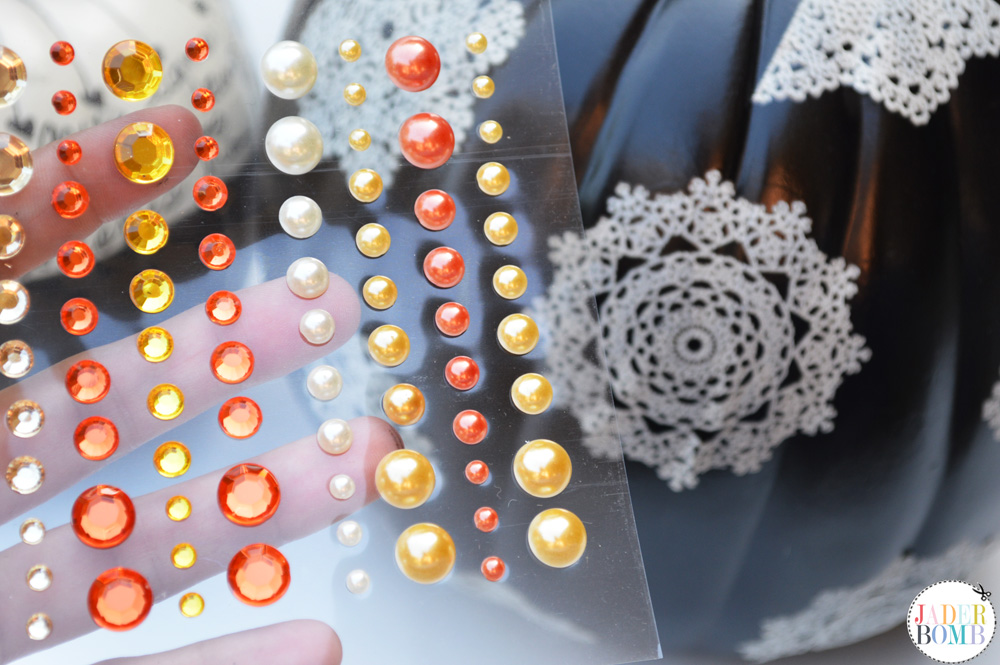 On your chalkboard pumpkin, grab your Sharpie and write whatever inspires you on the top portion. This is a great time to grab your favorite quote or poem. Don't forget to grab some chalk for the bottom part.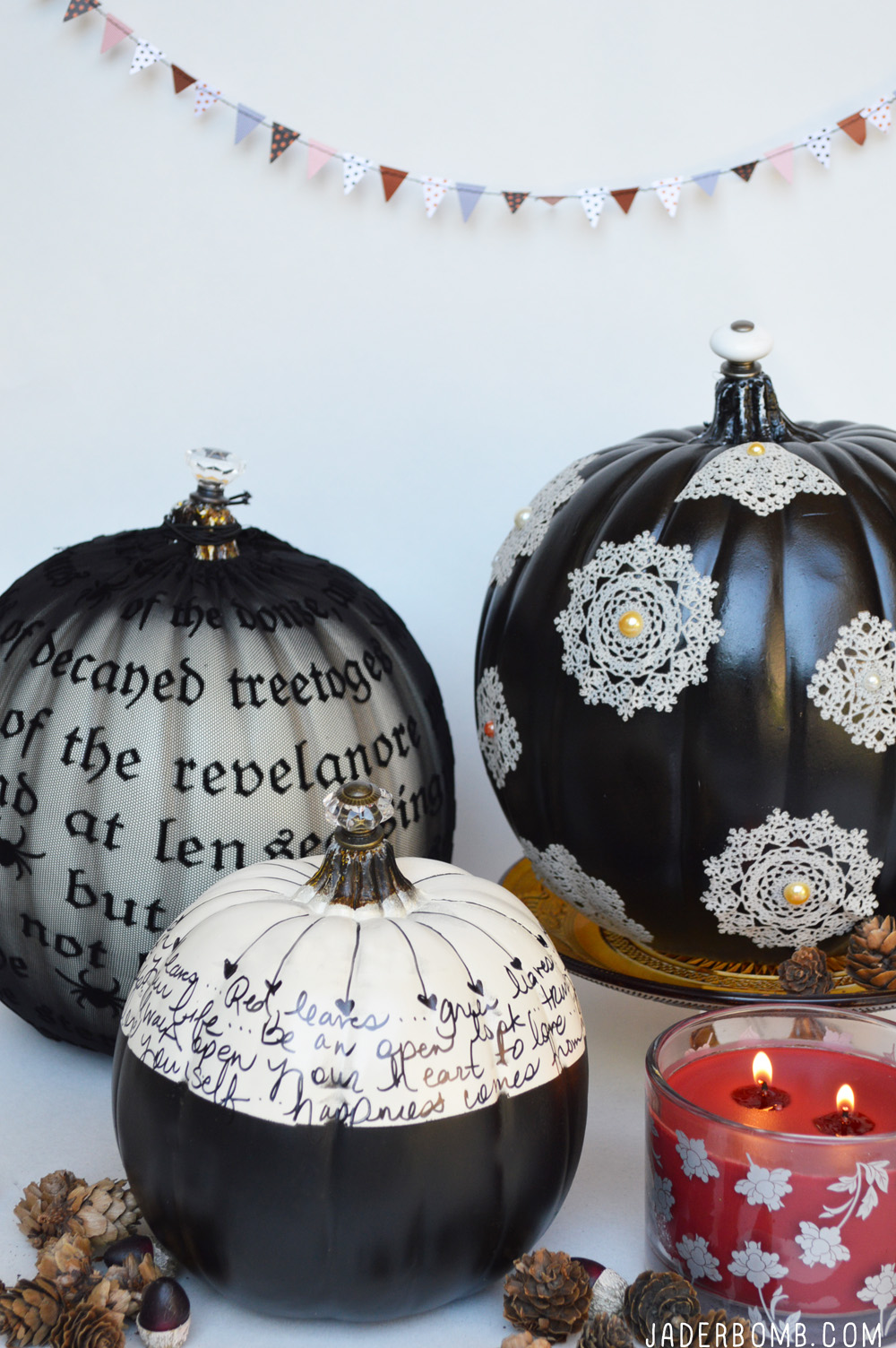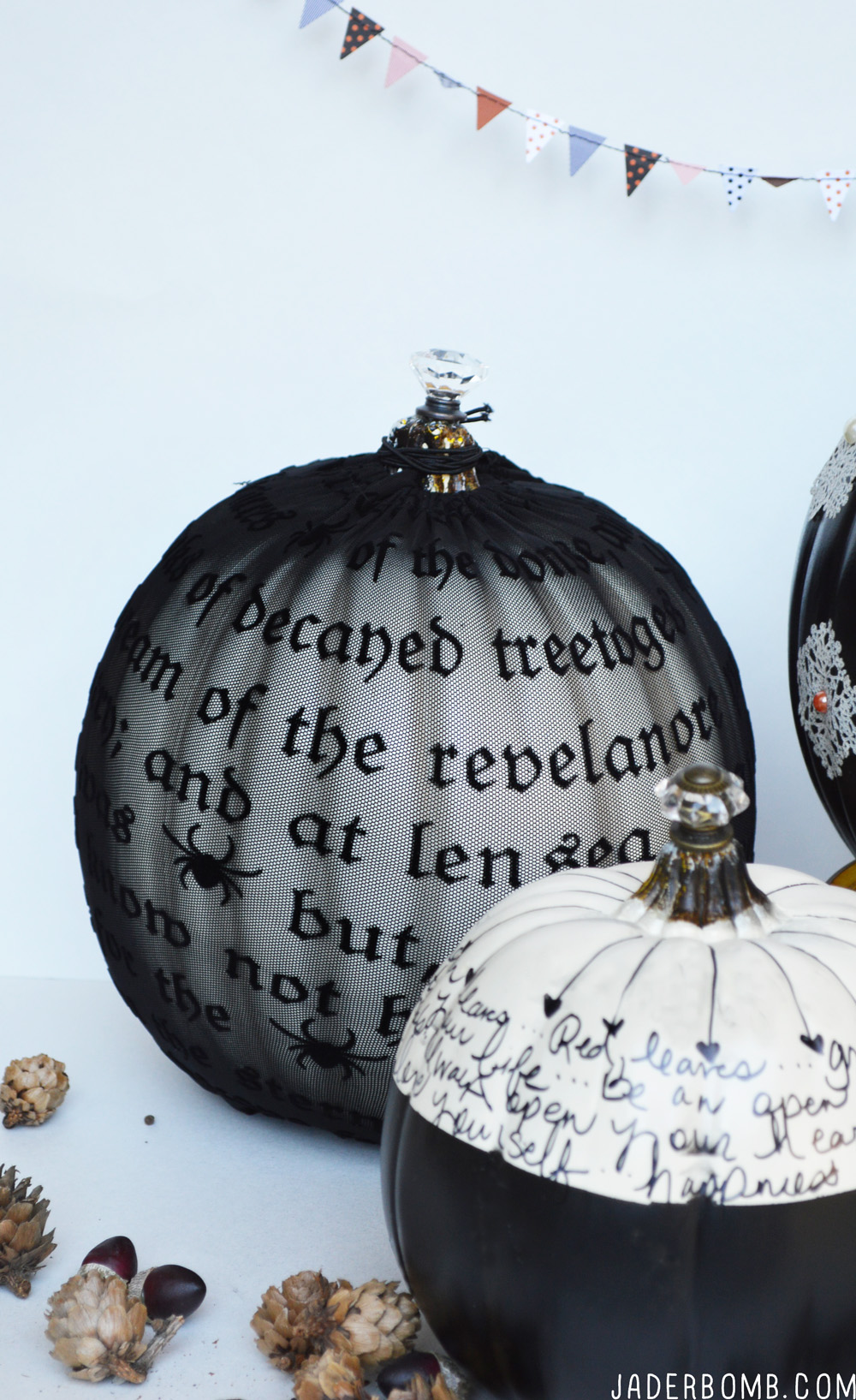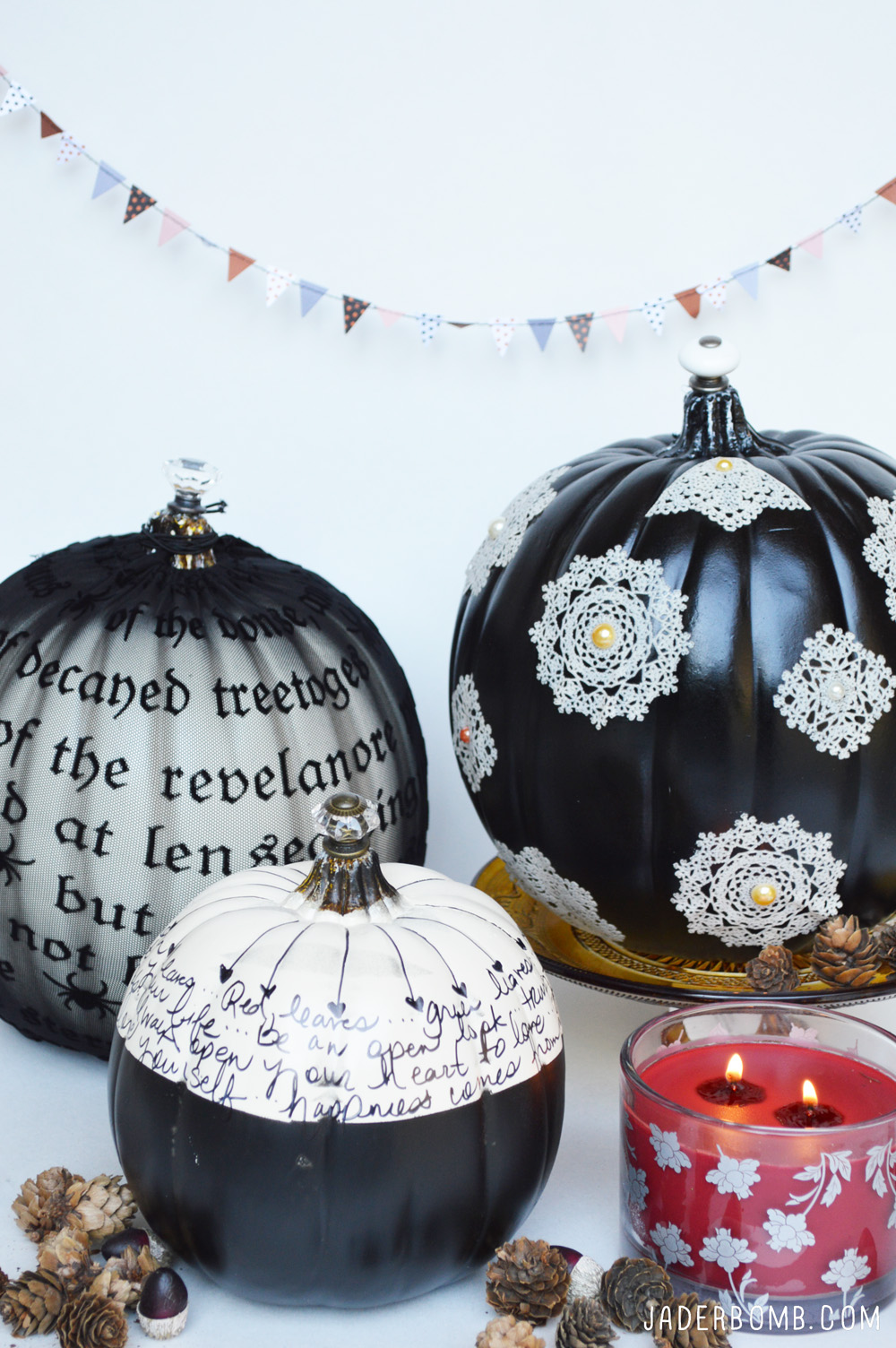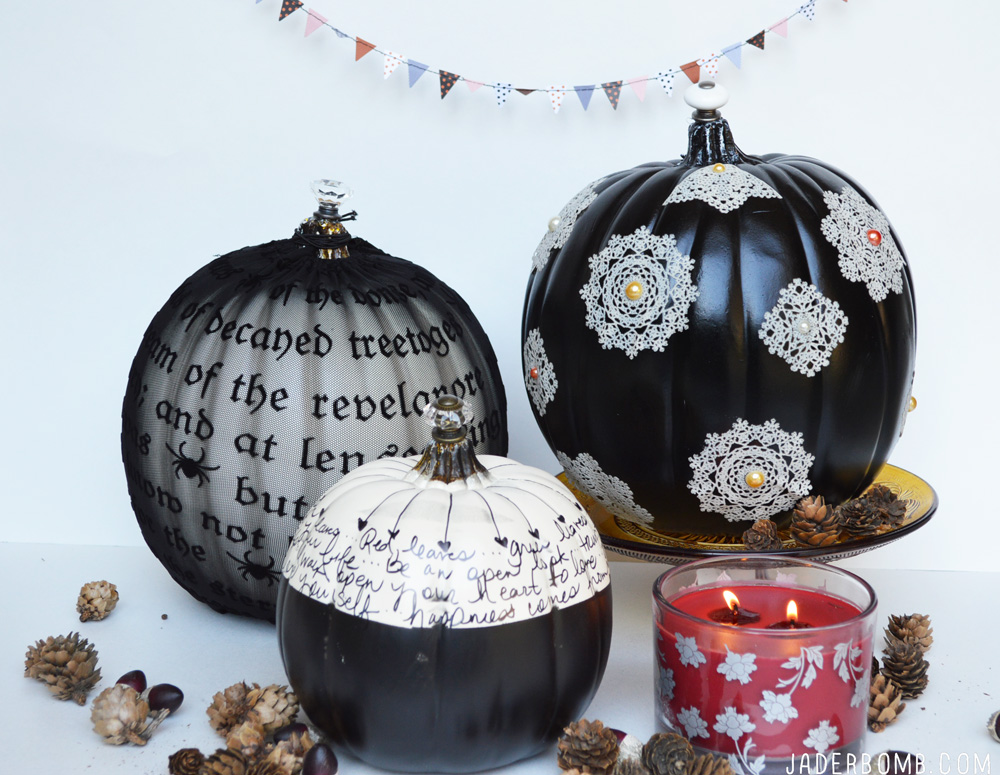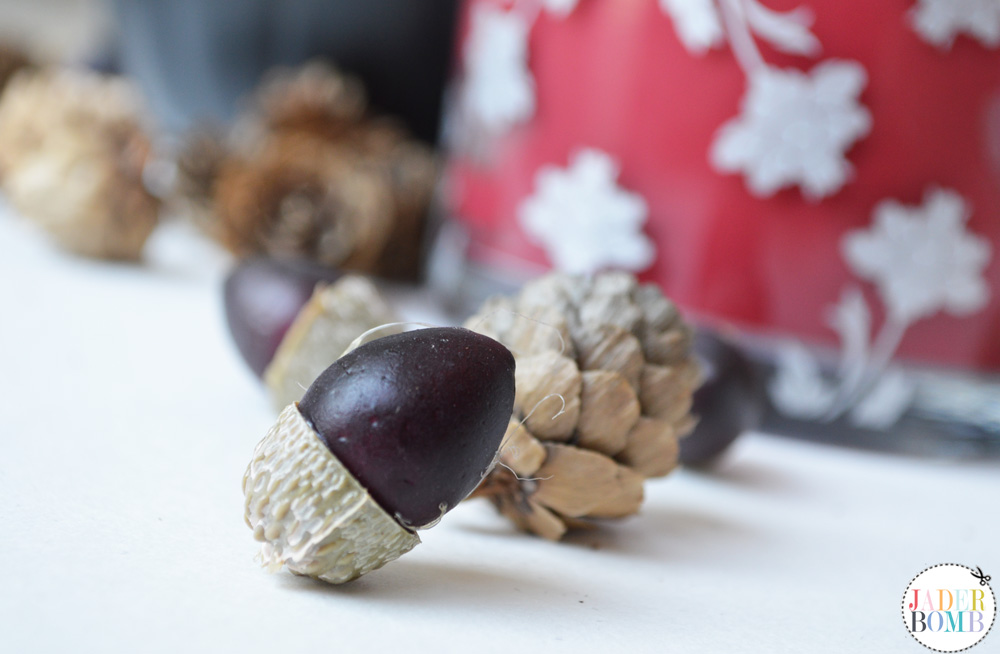 Want more Fall inspiration, check out Michaels' Fall Market lookbook! Check out the Michaels Fall Ideas Pinterest board. 
There are all sorts of easy fall and holiday themed projects for your whole house on Michaels' Fall Project Page.

Don't forget to connect on social media! Make sure to use use the hashtag #JADERBOMB on Instagram or Twitter or Facebook so I can keep track of all your awesome creations! HAVE A GLITTERY DAY! ♥, Jade



Today we are getting all urban country making a Stencil 1- Deer Stencil Table Liner using my best friend Ed Roth's banging stencil line.

♥Check out these rainbow coasters I made using some of his stencils with Plaid! OH WAIT: Check out this ginormous yarn bombed deer that will stare at you till you are blue in the face. Literally.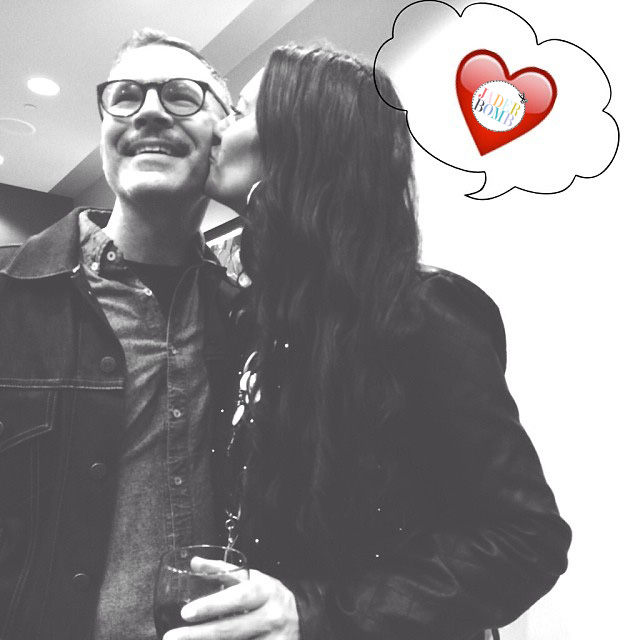 Not only does he have the cutest face on the planet but he gives the best hugs in the world.

Now if you know me then you know I live in the South, specifically Louisiana which means everyone here loves a good deer in their life. I sometimes pretend I am living in New York with the sounds of horrific traffic in the background and the only chance I will see any deer is by using a stencil like this. I guess I'm not the kinda girl who likes to eat them or hang them on my wall as "decor" but more power to those that do. Today I am showing you how to use this stencil in a spectacular way. So put on your boots because we about to get COUNTRY, urban country that is. On another note check out this business that really is called "Urban Country". It's legit.
---
 Stencil1 has collaborated on DIY events with high-profile brands, like The Gap, Converse, Sharpie, and Etsy, to engage their customers and grow their base through interactive, creative, hands-on experience. Ed is an engaging host who knows his stuff and is equally comfortable in front of a crowd and a camera.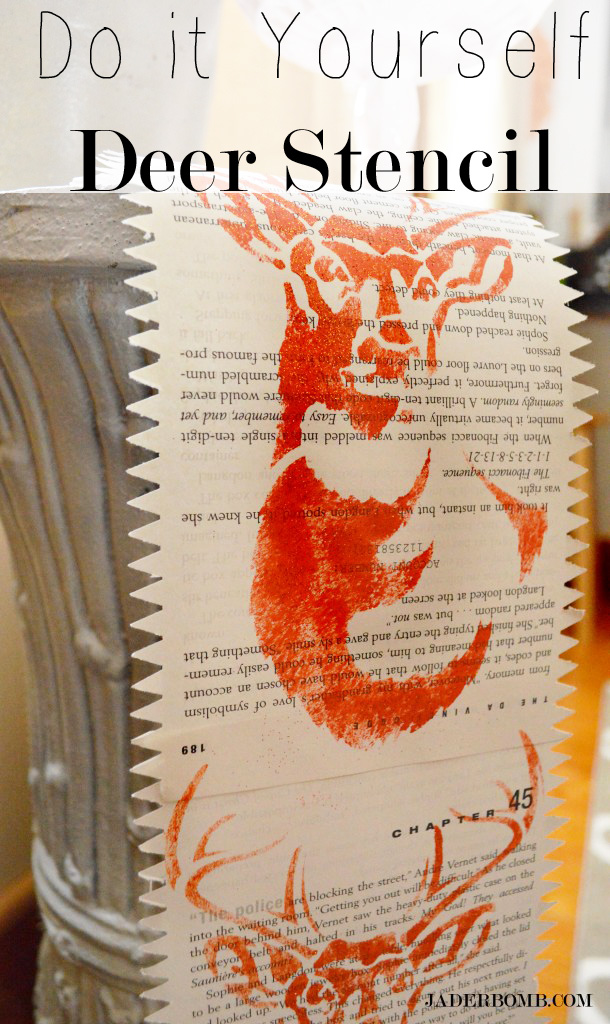 Ed Roth Deer Stencil // Book // Craft Paint // Glitter // Craft Knife // Scissors // Tape // Pouncer // Fiskars Paper Punch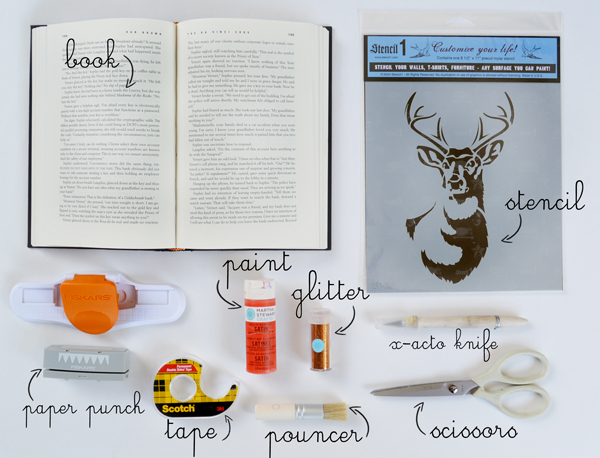 Step ONE: Tear out a few pages from a book. You can use any book that you have laying around but for some reason I always crafts with pages from Twilight. I guess I am still a die hard fan. Yes. I still dream of turning into diamonds like Edward did. Go ahead, judge.

You can rip the pages out or use your crafting knife to get a nice fine line. If you don't have one just grab your trusty pair of scissors.

Step TWO: Get your paper punch and punch those pages till they can't be punched anymore. Notice I am only doing the sides of the sheet. It's kinda like edging your hairline or your yard. I think. I don't edge either of those so it's just a guess.

Step THREE: Line the pages up on top of each other and tape them down on the back side.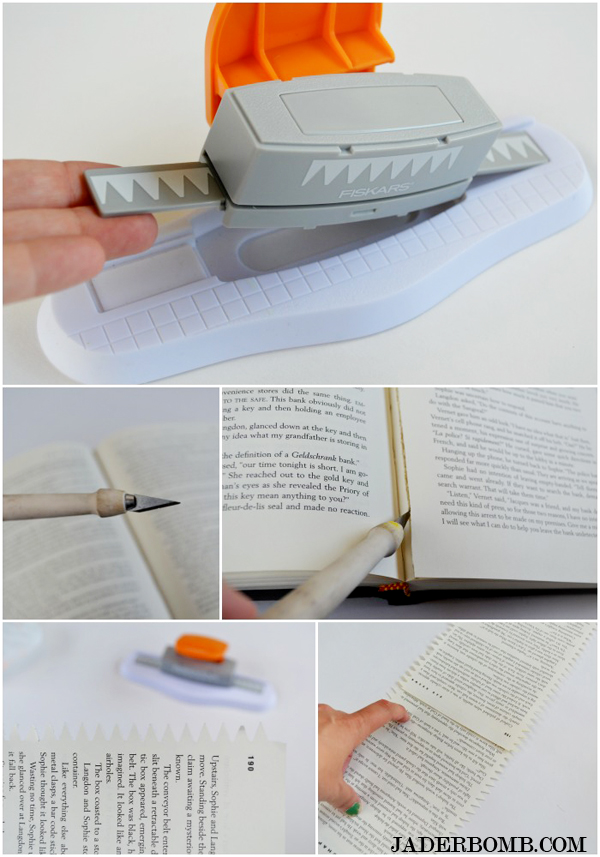 Step FOUR: Grab your deer stencil and place it on the bottom of your "book sheet table liner". Grab your dauber and pounce your little heart out with your color of choice.Continue doing this until your get to the end of your liner.  I liked the masculine look of orange or I just thought it's was sorta "Urban Country" looking. While your paint is still wet sprinkle a little bit of glitter on top and let it dry till the cows come home. That is about 20 minutes.

♥Or if you are impatient like me you could blow dry that baby.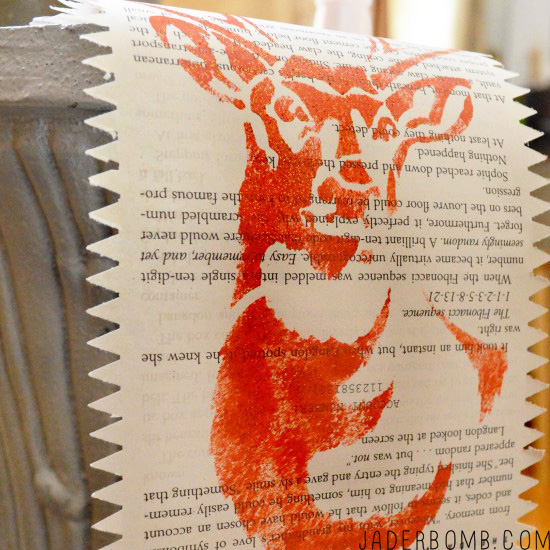 Note cards are always fun to make which is why you have to see what I made on some precious rainbow cards!

Don't forget to connect on social media! Make sure to use use the hashtag #JADERBOMB and you might see your stuff on Instagram or Twitter or Facebookor Pinterest.
HAVE A GLITTERY DAY! ♥, Jade